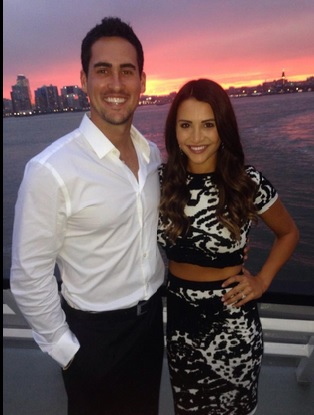 Andi Dorfman and Josh Murray, who found love during season 10 of "The Bachelorette" shocked fans early this year when they announced their decision to part ways.
The pair made their last public outing as a couple during a special event to mark the season premiere of "The Bachelor" in January, and the duo looked happy together as they walked the red carpet. But it was supposedly this event that made Dorfman realize that they weren't meant for each other.
"Having people ask about wedding dates and then seeing the other happy couples and people planning weddings, we had to ask ourselves, 'Why aren't we planning a wedding? Let's just be honest – why is it that we don't have a date?' ... That trip was very eye-opening," Dorfman told host Chris Harrison during a special "Chris Tells All" episode of "The Bachelor" on Sunday night, reported People.
Calling their split the "biggest failure of my life," Dorfman added that Murray was her first true love. Although she was in a serious relationship once, Dorfman said that she hasn't loved anyone with the same intensity that she loved Murray, who won her heart during season 10 of "The Bachelorette."
But the two couldn't make their relationship work as they did not feel they could be supportive of each other, and they did not better each other as individuals.
"When you have two very passionate, very strong personalities in one house and nobody can back down and nobody is the calming force for one another ... it's a lot of emotion. It's a lot of tension in one house," she said.
The split was supposedly mutual, but the former lovers aren't in talking terms and Dorfman said that they weren't in a healthy place right now. "There's a lot of emotion there so it's hard to keep a positive, healthy relationship going on now," said Dorfman, "and I think both of us get upset about each other's actions and we're just ... it's not a healthy place right now."
Dorfman did not exactly spell out the actions that drove each other to take the decision to part ways, but rumours have hinted at a tension between Murray's mother and Dorfman.