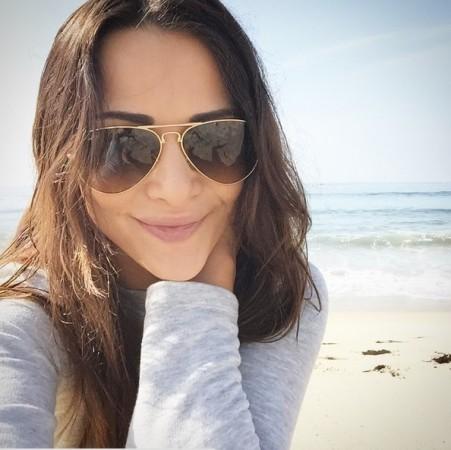 The star of season 10 of "The Bachelorette" Andi Dorfman, who called it quits with fiancé Josh Murray early in January, is reportedly dating runner-up Nick Viall.
Just days before Dorfman sat down with Chris Harrison to talk about her devastating split with Murray, the 27-year-old was spotted hanging out with Viall at Newport Bar & Grill in Chicago, reported OK! Magazine. And according to a source, it did not seem as if Dorfman was grieving the end of her relationship with Murray.
"I didn't get the feeling that Andi was heartbroken. That's for sure," the source said. "She was all over Nick, leaning her head on his shoulder, hugging him and whispering in his ear. He had his hand on her lap and kept buying her drinks. They seemed like they were having a lot of fun. Andi even danced on the bar!"
As fans of "The Bachelorette" would recall, Dorfman and Viall did not have the most amicable separation as he called her out for sleeping with him during their Fantasy Suite date when she had no intention of choosing him as her partner. Viall was crushed as he was genuinely in love with Dorfman. But when he was recently asked if he would give the relationship yet another shot he did not seem enthusiastic.
"No. In a lot of cases things happen for the right reason and in our case it did," he told E!Online. "I'm excited about the people I have in my life now. What happened with Andi is in my past and it's going to stay there. I moved on. I don't want to move backwards."
"I'm dating and it's been fun. I enjoy being out there. But I haven't met that girl yet."
As for Dorfman, she recently revealed that dating is the last thing on her mind, and her immediate concern is figuring out her life. She also dismissed rumours that she has ever cheated on her ex fiancé Murray.
"I am 100% single, I have never cheated and I have not been on a single date or with a single person since my break up," she said in an Instagram post. "I've used the past month or so to heal, figure out life and remain constantly grateful for everyone's support."