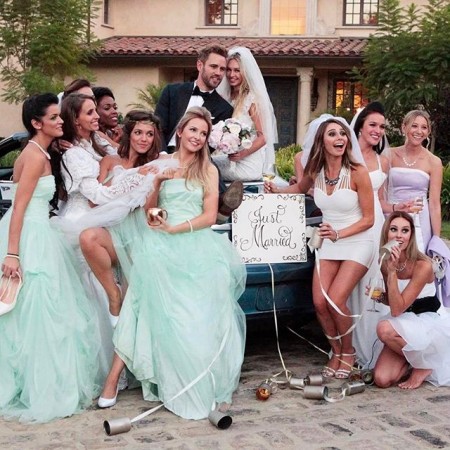 The second episode of The Bachelor Season 21 saw Nick Viall finally realising that he doesn't have a future with Liz, the person he hooked up with during Jade and Tanner's wedding.
Also read: Sherlock Season 4 episode 3 spoilers: Will The Final Problem be about Sherlock's sister?
Viall was taken aback when he found out Liz was one of the contestants vying for his affection. She had an opportunity to get to know him in the real world, but she did not grab the opportunity, and her decision to be on The Bachelor had him thinking she was using him only for fame. This did not sit well with Viall, who has been on the dating reality franchise three times in the past.
Blogging about Viall's decision to eliminate Liz, show host Chris Harrison noted that it had nothing to do with their past. "Their conversation that night and the weirdness of the day cemented something for Nick: while there was a past with Liz, there was no future," Harrison noted on his blog for Yahoo. "I think in some ways the strength of his date with Danielle M. made him confident about his chances to find someone, and he no longer felt like Liz was a viable option."
Episode 2 also saw Viall revealing to his other suitors the truth about his past with Liz, and it looks like there will be a lot more drama. Next week's episode will reveal how the remaining women respond to this information.
The synopsis for the upcoming episode reveals a lot of tears are shed as each suitor tries to get some alone time with Viall. "A surprise pool party takes a turn for the worse when one woman shares a sexy make-out session with Nick that pushes the girls over the edge and causes them to confront Nick about his relationship with the bachelorette," the synopsis reads.
The Bachelor airs Mondays at 8 pm on ABC.