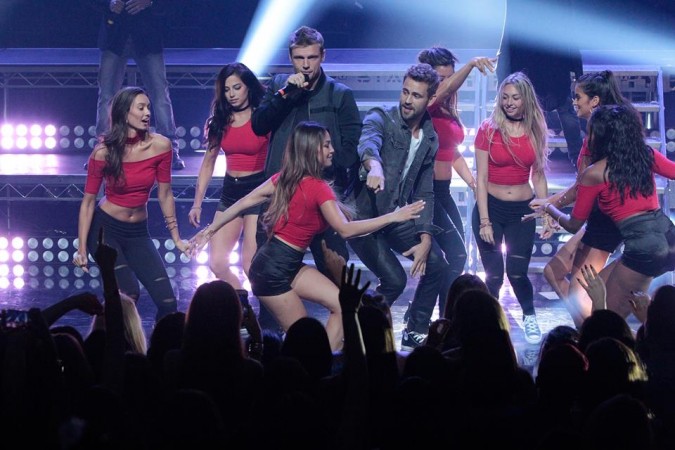 Season 21 episode 3 of The Bachelor will see special education teacher Vanessa Grimaldi going on a one-on-one date with Nick Viall, but she found it hard to relax as nausea threatened to ruin their perfect date.
Also read: Sherlock Season 5 air date, plot: When will Benedict Cumberbatch and Martin Freeman return?
Viall and Grimaldi will enjoy a Zero Gravity Experience airplane ride at California's Long Beach Airport, and the promo for Monday's episode showed Grimaldi wondering if she would ruin the date by puking.
"I'm nauseous, and I'm scared that this is going to ruin the perfect first date, the perfect first moment. This is horrifying. I'm not in control of my body. I'm mortified. 'Don't puke.' I want to get down on the ground, badly!" she says in the promo.
However, based on an October 2016 Life&Style report, she does end up puking at one point. "She got airsick and threw up at one point," said a witness, adding that they were kissing on the airplane. "But otherwise, they had a great time." Viall and Grimaldi's date took place on October 1, and the source added that the duo was behaving like a couple on their honeymoon.
Interestingly, the girls who went on a one-on-one date with the Bachelor in episode three in the past two seasons went on to win the show. The third episode of Season 19 saw Whitney Bischoff going on a one-on-on with Chris Soules and Lauren Bushnell clinched a date with Ben Higgins in episode 3 of Season 20.
The synopsis for Season 21 episode 3 reads: "The Backstreet Boys deliver a group date card; Nick takes one lucky lady on an out-of-this-world journey aboard a Zero G plane; seven bachelorettes participate in a "Nickathalon"; Nick incurs the ire of his potential soul mates with his ultra-sensual behavior; a surprise pool party takes a turn for the worse."
The Bachelor airs Mondays on ABC.