At the Chengdu Research Base of Giant Panda Breeding in Sichuan province of China, these cute pandas turned out to be more interested in the camera than anyone had imagined.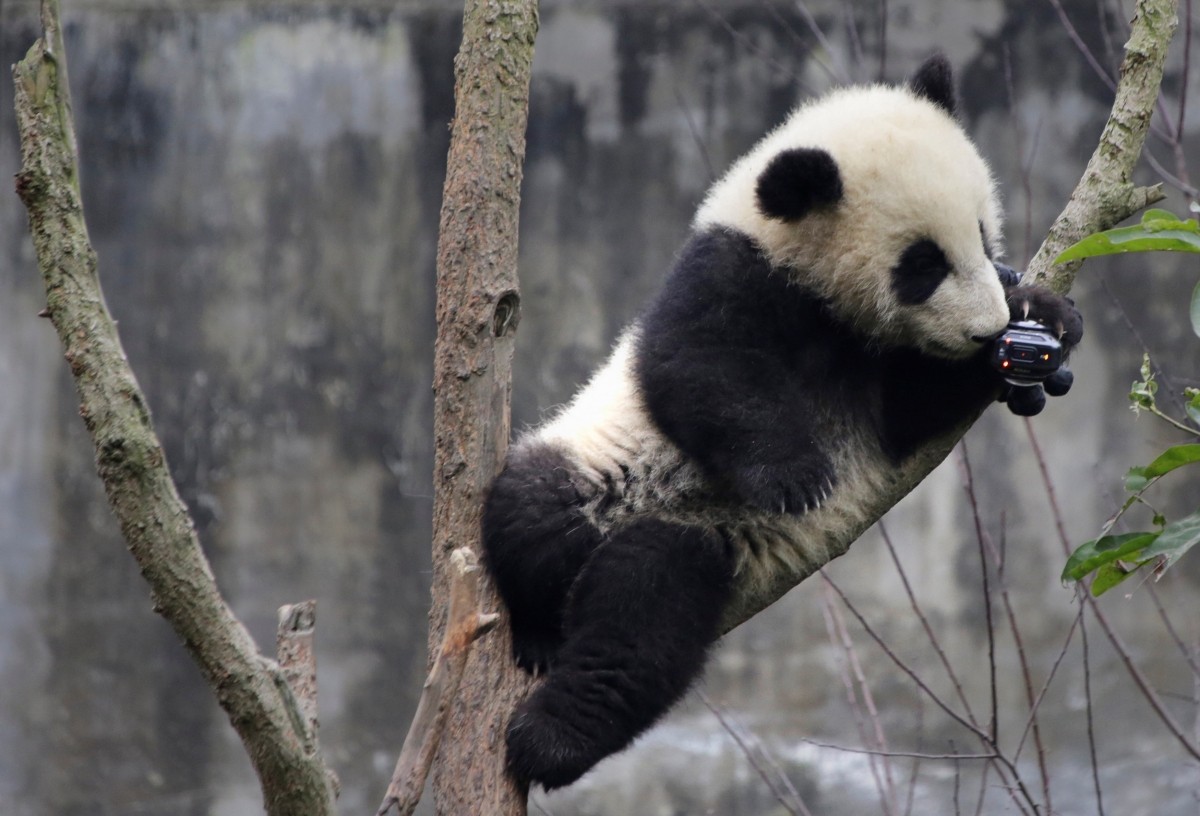 Baby giant pandas are at their cutest when they play with each other, as seen here.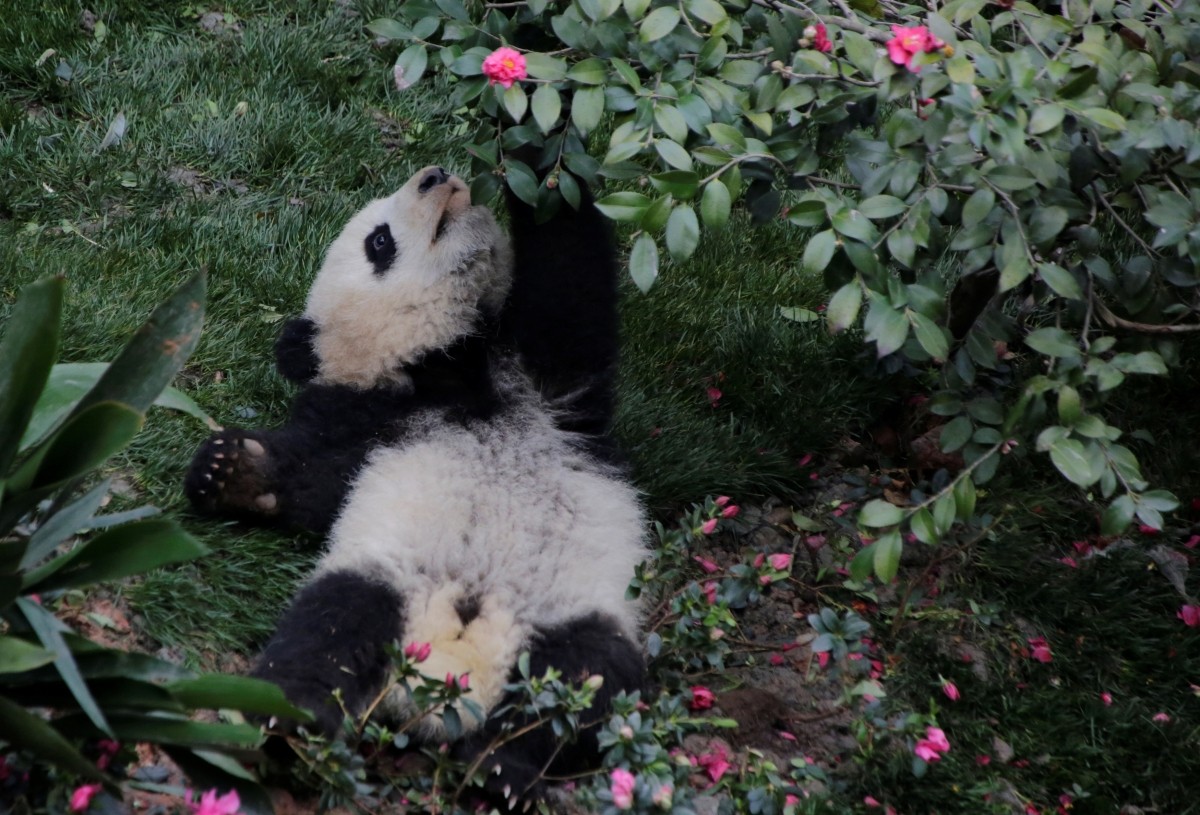 Is the flower a snack? Or the leaves?
The large eyes of baby giant pandas and their inherent shyness make them a delight to watch - for adults and children alike.