Pahlaj Nihalani and his list of controversies continue to make headlines even after him stepping down from the post of censor board chairman.
While several films had faced the wrath of Nihalani's innumerable and irrelevant cuts and censoring of films during his tenure, one such film Babumoshai Bandookbaaz, released on August 25, has now backed fired him.
No one ever told me censor board is just a certification body, says its ousted chief Pahlaj Nihalani
Although the Nawazuddin Siddiqui-starrer was cleared by the Film Certificate Appellate Tribunal (FCAT) with minimal cuts, the makers had to go through a lot of trouble due to Nihalani.
According to Bombay Times, the producers of Babumoshai Bandookbaaz have sent a legal notice to the former Central Board of Film Certification (CBFC) chief for allegedly attempting to sabotage the film.
Advocate Rizwan Siddiquee, who represents that producer, told the daily: "I filed RTI queries on behalf of several of my showbiz clients. It wasn't timed to clash with the release of Kushan (Nandy)'s film, 'Babumoshai Bandookbaaz'. We're doing this now because he needs to be answerable for his high-handedness. Also, I am not clear about what led to his exit."
"I sent him a legal notice because he made false claims that my clients showed two different copies of their film to the CBFC and the Tribunal. We want him to clarify and apologise. If he doesn't, we will figure out the next course of action," he added.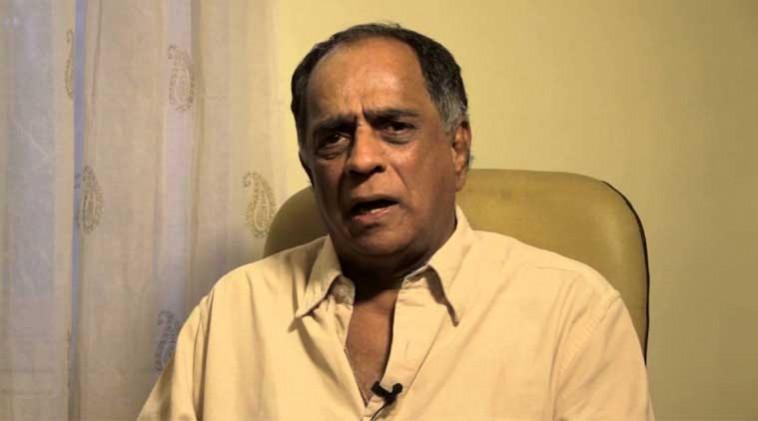 For the uninitiated, Nihalani had declared 48 cuts and had granted A certificate to the film. Besides this, a female member of examining committee had allegedly humiliated the film's producer, Kiran Shroff for her attire.
Not just that, Babumoshai Bandookbaaz's director Kushan Nandy discovered that Pahlaj had written to FCAT falsely claiming that two different versions of the film were shown to the CBFC and the Tribunal.