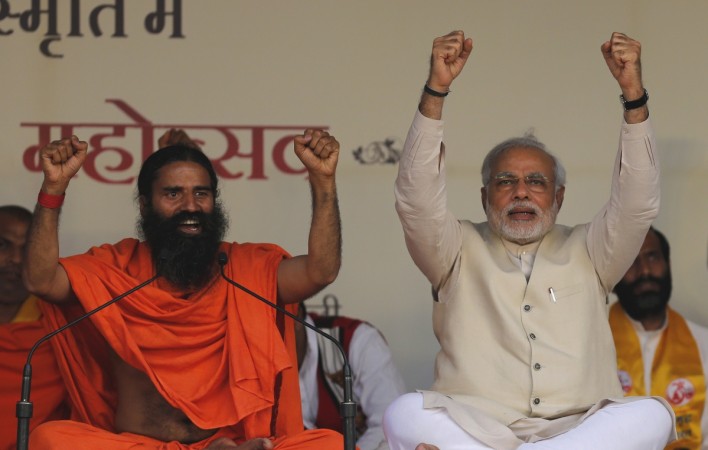 India's surgical strikes against terrorist groups based along the LoC have evoked mixed reactions, but Baba Ramdev is clear in his conviction that India's new strategy to counter terrorism is for the best.
The yoga guru compared peace talks with Pakistan to giving pearls to a swine. The history of the two nations proves that conversations will not solve the issues that divide India and Pakistan, he said in a recent interview with the Times of India.
"Pakistan is a compulsive liar. If they (Pakistanis) were so honest they should have brought the international press to the spot a day after the strike, not after surreptitiously burying the bodies of terrorists and a shoddy clean-up operation," Ramdev said in reference to Pakistan's claims that the surgical strikes never happened.
Ramdev believes that if India donates for education in Pakistan, the country can be saved from the clutches of illiteracy and in turn, terrorism. He also guarantees that his brand, Patanjali, will be in the forefront of the mission if it materialises.
However, Ramdev is not totally against the idea of war against Pakistan. "... If Pakistan Army loses its marbles and decides to wage a war, then so be it. While India will have to bear some damage, Pakistan will disappear off the face of the earth," he said, adding that much like the United State's operation in Pakistan that resulted in the killing of Osama bin Laden, India should also target Hafiz Saeed and Dawood Ibrahim. "There is no need to bring them alive. These two should be given moksha (salvation). Their death will bring peace in the entire world and Modiji (PM Narendra Modi) will be remembered forever for doing this," said Ramdev.