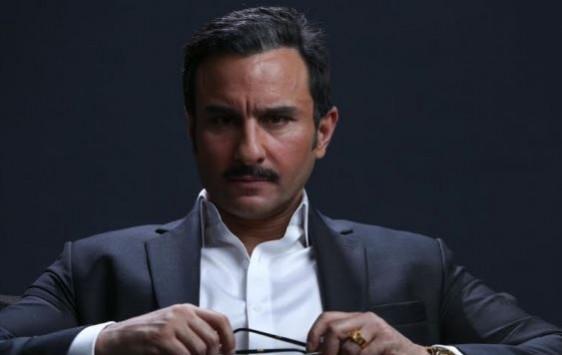 After the magnum opus, Sacred Games, Saif Ali Khan's 'Bazaar' has hit the big screens. Even though the film has received mixed reviews, Khan's performance has been unanimously applauded by critics and audience alike. Let's take a look at why we feel this film might not be upto your expectation.
Predictable climax: First things first, it wouldn't take you too long that the film has been heavily inspired/borrowed from the Hollywood classic – Wall Street featuring Michael Douglas. Even though you hope for a different climax, the predictable ending hits you hard in the face. There's no scope of surprise or thrill left towards the climax, which might be the prime reason behind the mixed reviews of the film.
Too many unwanted songs: You don't want to see the main characters break into a jig and start shaking their legs right after an intense scene. We wouldn't! But, this happens not once, but many a time in the film. Unnecessary songs and too many of them take away a lot from the intensity of the plot.
Radhika Apte underutilised: After seeing her phenomenal performances, one goes to a Radhika Apte film expecting some brilliant performance from the actress. However, it appears that not only was Apte under-utilised in the film, her dialogues too were filmy and non-surprising. The dialogues and her performance fail to do justice to the powerhouse performer she is.
Plot loopholes: It is almost unbelievable when the lead character (Saif Ali Khan) trusts a newcomer/fresher (Rohan Mehra) with his empire within a short span of time. Rohan Mehra's journey of building or gaining that trust from Saif is not layered or shown with any kind of depth. The equation between Saif and Rohan should have been through some more struggle and doubts.
Investigative agencies: The investigative agencies and their work seem shady and one-dimensional. In an age and era when the investigative agencies crack some of the biggest cases with ease, their style of investigating seemed heavily borrowed from the 80s and the 90s.
But, overall, the film is a one-time watch you can invest your money in.