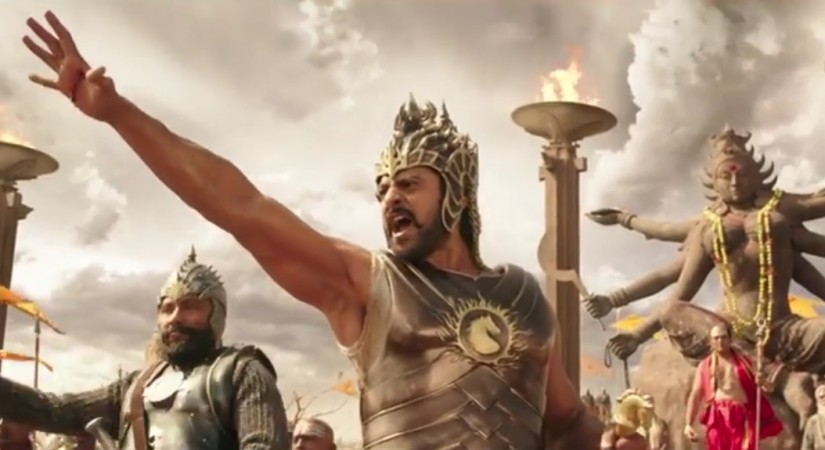 The trailer of SS Rajamouli's "Baahubali", which released on YouTube on 1 June, has garnered positive reviews from several Indian actors, who could not stop gaga over the director's efforts.
Like any other common audience, many celebs are eagerly following the developments related to "Baahubali". Some of the celebrities watched the trailer as soon as it hit the net and they took to their Twitter handles to share their excitement over the two-minute-long video, which has made them eagerly wait for the release of the film.
Besides lauding the film unit, they also shared the YouTube link to the trailer of "Baahubali". Here are their Twitter comments:
Dhanush
Baahubali trailer .. watch it .. Be proud .. Hats off !! #hardworkpays
Neil Nitin Mukesh
Now this one is going to be Legendary!!! @karanjohar
Nani
Now that's what I was talking about. Hats off captain @ssrajamouli .u made us proud.like always.Thank you :) #BahubaliTrailer #LiveTheEpic
Allari Naresh
A new chapter for Indian Cinema.... A stunner of epic proportions... Hats off to the team of Baahubali!
Rahul Ravindran
Whoa man! This clearly gonna be a sensational summer at the movies! Baahubali...Vammo.. Rajamouli sir.. Maatalevu! Just enough excitement to make you wanna watch the movie immediately & underplayed enough so that the trailer doesn't max out the excitement. Really smart dosage. Can't wait.
Subbaraju
Angry molten rivers of metal cast into invincible weaponry, Epic Battles on a scale never even 'dreamt before' by any one - Imagine the best A creation bigger than Cinema, A cinema bigger than life, The Bahubali Arrives.
Anand Ranga
OMG...!!! Outstanding... Mindblowing... I think SS Rajamouli has nailed it yet again. #BaahubaliTrailer
Ram Achanta
#Bahubali Which Would take TFI To Next Level.What An Extraordinary Vision of SSR garu.NO WORDS .
Sai Korrapati
Baahubali trailer is just living a dream. This epic will not only enter the 100 Crore Club but will break open doors for 100's of crores more!
Naga Shaurya
Mind Blowing @BaahubaliMovie ​ Trailer @ssrajamouli ​ garu Pride of Indian Cinema
Vidyu Raman
Be it Telugu, Tamil, Malayalam, Kannada or Hindi.. #BaahubaliTrailer is currently every Indian's pride of cinema Thank you @ssrajamouli garu. You have proven that hard work, dedication & money put in the right place can result in something spectacular
Vaaraahi Productions
#BaahubaliTrailer - No bounds for imagination Kudos to @ssrajamouli garu and his team