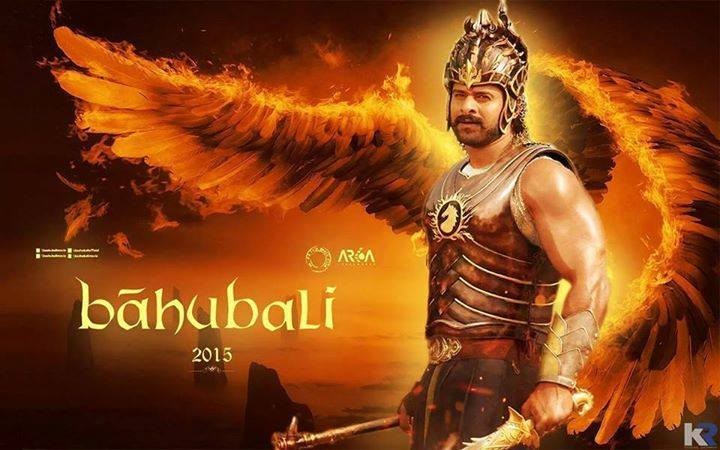 In what can be seen as proof for the unmesurable craze for "Baahubali", a leave letter, which states that Friday should be declared a holiday so that everyone can see the flick, has gone viral. Experts from the industry opine that this Friday is going to be an unofficial holiday in Telangana and Andhra Pradesh.
Director SS Rajamouli's "Baahubali - The Beginning", starring Prabhas, Rana Daggubati, Tamannaah and Anushka Shetty in the lead roles, has created lot of buzz among film goers. After being postponed several times, the movie is finally releasing in theatres across the globe on 10 July.
Many want to watch "Baahubali - The Beginning" on the first day of its release, which happens to be this Friday, a working day for all colleges and offices. Soon after the advance booking for the film opened, some fans booked their tickets for the first day and announced that they would bunk the college and office to watch the movie.
After seeing this mass bunk announcement on social media, a blogger drafted out a leave letter to make things easy for all movie buffs, who are struggling to ask their bosses for the day off. He released the PDF version of the same for the public to download. Here is the leave letter:
To whom it may concern,

Please excuse____________ from work on Friday, 10 July.

We understand that this absence may reduce the productivity of your workplace, but we assure you that it is for a good reason.

Baahubali: The Beginning, India's biggest motion picture is releasing in that day and after months, even years, of waiting, it seems torturous to keep our avid supporters from watching it on the first day.

We thank you for your consideration and urge you to follow suit, take the day off, and watch the film along with the rest of the world. It's time to #LiveTheEpic!

Sincerely,
Team Baahubali
Leave letter to watch #Baahubali :') pic.twitter.com/ef7jDDuLyO

— Pragath Bheemaiah (@Yaavano_Obba) July 6, 2015
This leave letter, which is being circulated by fans, has set the internet into a frenzy. It should be recalled here that this leave letter had gone viral during the release of Rajinikanth's "Linga" and World Cup cricket matches.
However, "Baahubali - The Beginning" is one of the highly-anticipated Indian movies of 2015. Its promos have impressed everyone so much that the theatres sold all the tickets for the first weekend almost a week in advance. Hence, it is going to be an unofficial holiday for many film goers, not only in Telangana and Andhra Pradesh, but also other parts of the world.