Ace director SS Rajamouli's upcoming venture "Baahubali", which happens to be the first Telugu movie to enter Hyderabad Comic Con, has received an overwhelming response at the event organised by Comic Con India Pvt Ltd.
Shobu Yarlagadda, who is producing the film jointly with Prasad Devineni, has thanked his fans for their wonderful support and enthusiasm.
The three-day event kick-started in the city on Friday, 10 October. Hundreds of exhibitors of the local and international level displayed their movies. The makers of "Baahubali" exhibited an 'exclusive property' -- the 'crown' used by the stars of the movie. On the official Twitter page of the film, the makers held a contest to woo the people, who attended the Comic Con.
They tweeted, "On 10th, an Exclusive PROPERTY used by the stars of #Baahubali will be at the comic con. SPOT IT! #BaahubaliatComicCon." They added, "Give us a shout if you are at Comic Con :) Spot our PROP and post a selfie with it. Share with #Baahubaliatcomiccon and win exciting prizes!"
5photo slide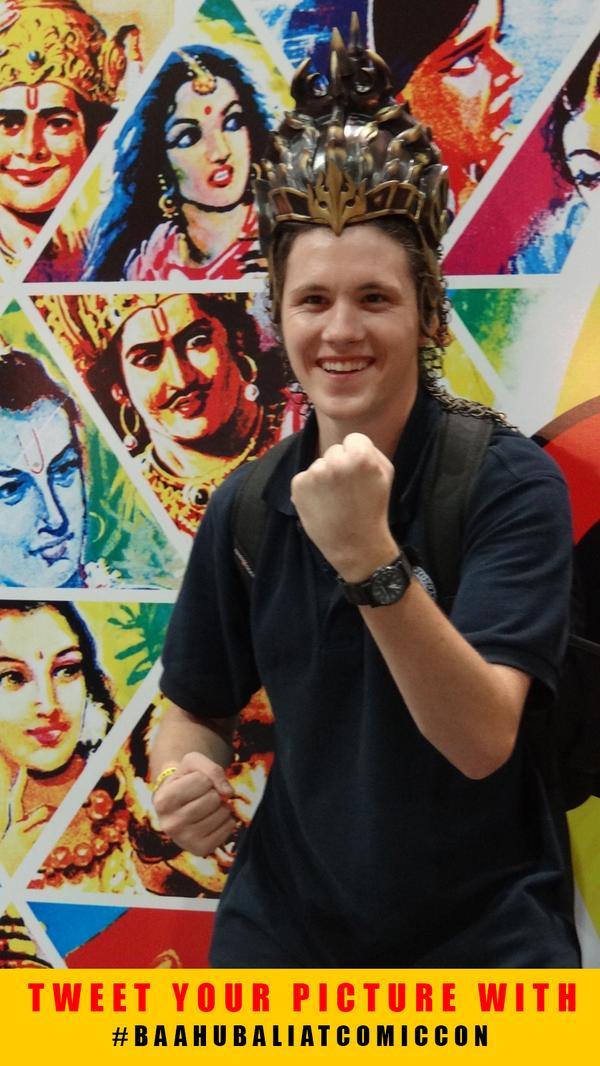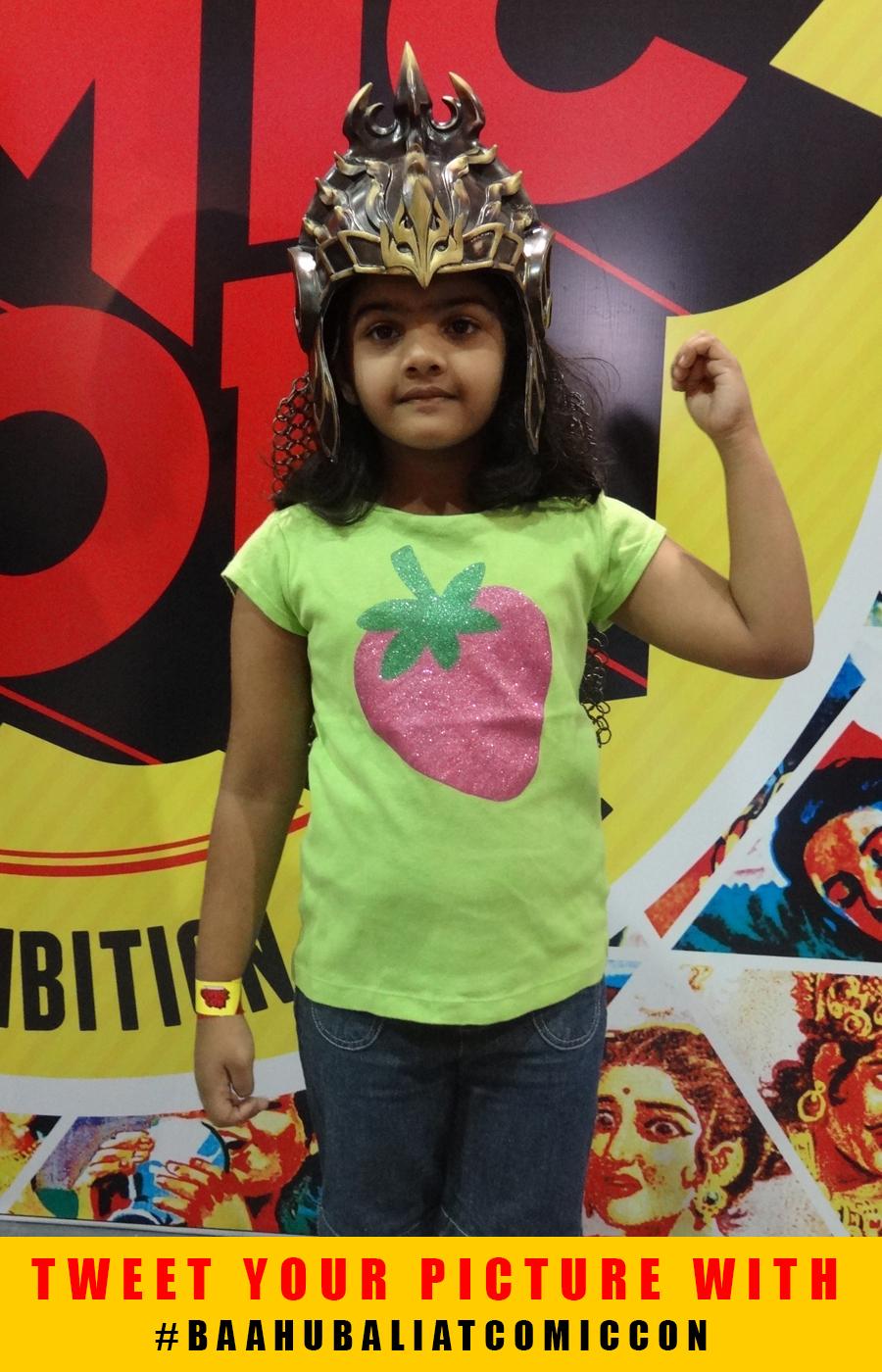 Responding to their call, thousands of movie buffs took their selfies wearing the 'Baahubali crown' and posted the same on Twitter. The 'crown', which is replete with royalty and grandeur, became the centre of attraction, pushing aside all other colourful costumes of superheroes at the event.
This morning, an elated Shobu Yarlagadda took to his Twitter page to thank the fans. The producer tweeted, "We are overwhelmed by your support n enthusiasm for #Baahubali ! Thank u! We have planned lots more new n exciting stuff! BUT..... as much as we would all like to see a teaser or another making video, we won't be able to release one soon.. #Baahubali. He added, "I can promise one thing...when we do release the teaser none of you will be disappointed !! #Baahubali."
"Baahubali" is one of the biggest budget movies in Tollywood. The movie, which is directed by SS Rajamouli, is currently being shot in Hyderabad. On 9 October, Shobu Yarlagadda @Shobu tweeted, "Shooting is going on non-stop in Ramoji Film City with Prabhas, Rana, Anushka, Naaser garu n Satyaraj garu #Baahubali."