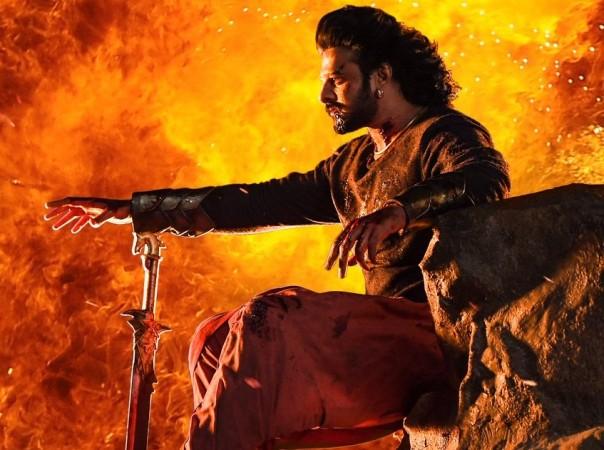 Baahubali is set to be screened at the first edition of the Pakistan International Film Festival (PiFF) to be held in Karachi from March 29 to April 1. Director SS Rajamouli describes it the most exciting festival for him.
The Karachi Film Society (KFS) announced earlier this year that the first PiFF would be held in March. The organizers revealed on Facebook on March 27 that Baahubali director SS Rajamouli and producer Shobu Yarlagadda will part of the panel discussion on "Genre Busters - The Exploration of Genre in the South Asian Film Industry."
Nandita Das and Vinay Pathak are other Indian celebs who will attend the discussion.
The Facebook post read: "The next panel will highlight the Genre Busters by discussing The Exploration of Genre in the South Asian Film Industry. We are grateful for our panel 3 that includes Hashim Raza as the moderator, Mr. Shobu (Naga Sobhanadri Yarlagadda), Adnan Sarwar, Sana Tauseef, Atiqa Odho, Rajmouli, Nandita Das, and Vinay Pathak. Join us for the panel discussion at Ziauddin College of Media Sciences, register now through Bookitnow.pk at goo.gl/AEvzXf. #PIFFSeminars #PIFFkaScene #PIFF2018."
SS Rajamouli's magnum opus Baahubali series was not just a commercial success but also critically acclaimed. The movie has been screened at several international film festivals and won some honors for the film unit.
Following its massive success, Rajamouli and producer Shobu Yarlagadda were invited to be part of several international panel discussions on various aspects of filmmaking.
But the PiFF seems to be very special for SS Rajamouli as it happens to be the first edition. The director took to Twitter to share his excitement.
"Baahubali has given me opportunities to travel to a number of countries... The most exciting of them all is now, Pakistan. Thank you Pakistan international film festival, Karachi for the invite."
Baahubali has given me opportunities to travel to a number of countries... The most exciting of them all is now, Pakistan. Thank you Pakistan international film festival, Karachi for the invite.

— rajamouli ss (@ssrajamouli) March 28, 2018