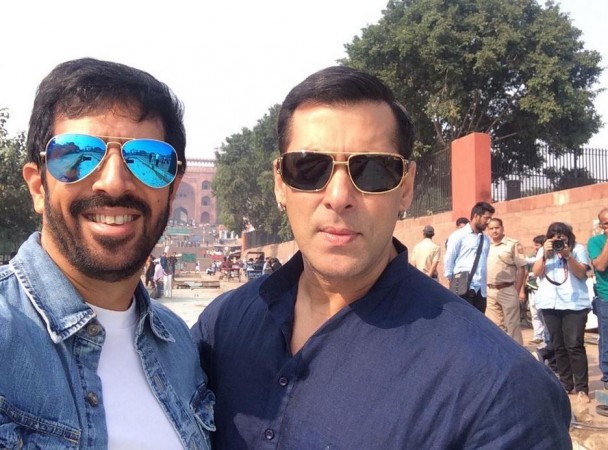 Prabhas and Rana Daggubati's stellar act in "Baahubali" may have impressed viewers, but a top-notch filmmaker says they are not superstars.
Talking to Deccan Chronicle, "Bajrangi Bhaijaan" director Kabir Khan spoke about how the SS Rajamouli film has been running strong due to its storyline and concept.
"I am absolutely thrilled by the response to Baahubali. What Rajamouli has achieved is absolutely unprecedented. But with due respect, the film's lead actors Prabhas and Rana Daggubatti are not superstars in the North. The film has worked overall for its concept, execution and screenplay," Kabir further elaborated.
Salman Khan too had a few words for the film's unimaginable success. The superstar said he enjoyed Daggubati's work adding how he convinced the south actor to pursue films.
"I am really happy that Baahubali has done well. And today Rana will realise why I used to tell him to act. He wanted to be a software engineer," the leading daily quoted him as saying.
However, "Bajrangi Bhaijaan" may face stiff competition from the very film they are so gladly praising. Reports suggest, the makers may not get as many screens as they have aimed for as the war epic has shown tremendous growth in business.
But this situation isn't bothering the captain of the ship at all, who appears to be confident about the film's ticket sales not going for a toss.
"Not at all! We are talking that way only because of the scarcity of screens in India. We have only more than 4,000 screens, while China has 12,000. There will always be a tussle for a large number of screens between two big films," Kabir added.