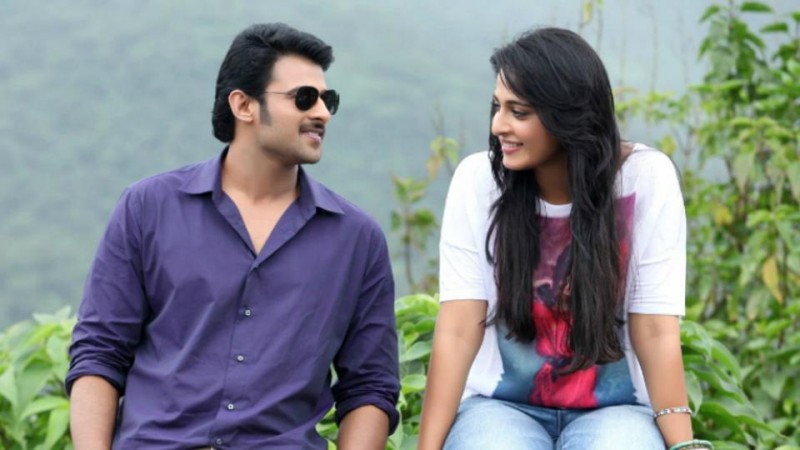 The rumours about the relationship between Baahubali actors Prabhas and Anushka Shetty does not seem to die down anytime soon. The latest buzz is that the couple will get engaged in December.
The rumours about Prabhas and Anushka Shetty's love affair started doing rounds much before the release of Baahubali 2: The Conclusion. However, they have made it clear that they are just good friends and reports about their linkup are not true.
Despite clarifying multiple times, the rumour mongers decline to stop spreading speculations about the on-screen couple. The latest buzz in the media is that Prabhas and Anushka Shetty have plans to get engaged in December. Hence, the actress is doing workouts to lose weight. But sources from the industry also claim that she is getting back in shape for her forthcoming film Bhagamati.
Post the release of Baahubali 2, Prabhas has gone busy with the production of his upcoming bilingual film Saaho and is now shooting for it in Hyderabad. On the other hand, Anushka Shetty is gearing up to shoot. She has reportedly shed a lot of weight for the movie.
Prabhas and Anushka Shetty met each other on the sets of Billa in 2009. Their chemistry featured in the film struck a chord with the audiences and it was one of the factors of its success at the box office. Later, they were seen together in Mirchi, Baahubali: The Beginning and Baahubali: The Conclusion.
Baahubali films have made Prabhas and Anushka Shetty one of the world famous on-screen couples. Their fans across the globe want this reel-life couple to become the one in the real life too. But the two say that they are just friends and they don't want to share the private life in public.
"I do not want to reveal my private life. Many people ask me if I have affairs and the issue of marriage crops up invariably. But, these people should understand me. Don't ask me about my marriage. It looks very superficial. I want my life to be private. But, when I marry, I shall tell everyone about it," Prabhas had said.