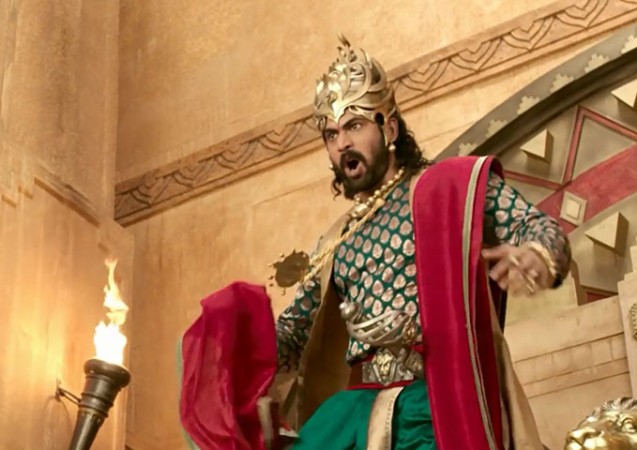 Actor Rana Daggubati has slammed the reports that his wrist was fractured during the preparation for his upcoming movie "Baahubali: The Conclusion," the second instalment in the "Baahubali" film series.
Rana Daggubati posted a picture of his injured wrist on his Instagram account on May 25 and wrote, "Taped up my damaged wrist for full blown training soon!! #Baahubali." Soon after his tweet, it was being speculated that he had got broken his wrist during the training of "Baahubali: The Conclusion." The rumours that went viral on social media created a worry among his fans about his health.
A day later, Rana Daggubati once again took to his Twitter handle to clear the air. The actor retweeted a link to the speculation about his fractured-wrist and refuted the rumour, saying that it is just a rumour. The Baahubali star tweeted: "I didn't break anything yet ;) its a small injury thats all :)"
Rana Daggubati has signed several films other than the "Baahubali" film series. Soon after the release of the first instalment, he went on to shoot for "Bangalore Naatkal," "Yennai Nokki Paayum Thotta" and "Ghazi." The first one of the three projects was released recently, while the actor has completed other two movies and is eagerly waiting for their release.
The actor is reportedly set to start shooting for "Baahubali: The Conclusion" from June. He had lost weight for his Bollywood film Ghazi and he now needs to pump up his biceps again for his ripped look as Bhallaladeva in the sequel to "Baahubali." He has already started training for his role.
Reports suggest that Rana Daggubati has been maintaining a healthy diet of nine meals a day. He has also been lifting heavy weights every morning and doing cardio workouts in the evenings. The actor is reportedly leaving no stone unturned to get back his deadly look for the second instalment of "Baahubali."