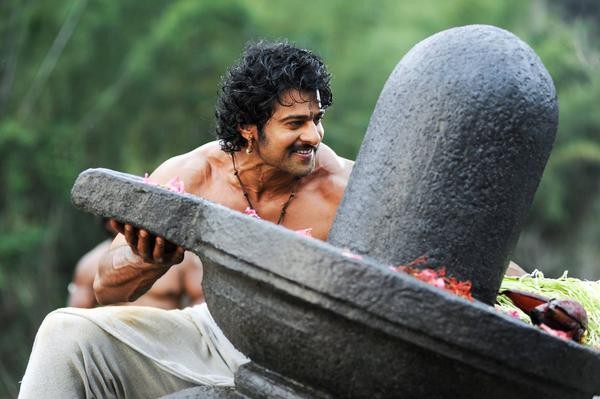 SS Rajamouli-Prabhas' "Baahubali 2" (Bahubali) has reportedly fetched a record price for the sale of its theatrical rights in Tamil Nadu. The distribution rights have been acquired by a leading distribution house.
"Baahubali — The Conclusion" is the second instalment in the "Baahubali" film series. The Tamil Nadu distribution rights of "Baahubali — The Beginning," the first instalment in the series, were acquired by Sri Thenendal Films for a reported sum of Rs. 13 crore with non-recoverable minimum guarantee, and 50 percent sharing for both.
"Baahubali — The Beginning" collected Rs. 75.50 crore gross at the Tamil Nadu box office in its life time and earned Rs. 35.50 crore for its distributors, according to Andhra Box Office. The huge success of the film has created massive demand for the theatrical rights of "Baahubali 2." Several leading distribution houses were in the race to buy the distribution rights.
According to the latest buzz, the makers of "Baahubali 2" have struck a deal on the theatrical rights of Tamil Nadu a year before the movie's release in theatres. It is being reported that a leading distribution house has acquired the rights for a staggering price of Rs. 54 crore. The deal includes satellite, audio, video and all other rights of the Tamil version.
"Baahubali — The Conclusion" is an epic historical fiction film, which is being produced with a budget of Rs. 250 crore. The film unit had competed 40 percent of the filming before the release of the first part. The shooting for the remaining sequences is currently going on at Ramoji Film City in Hyderabad. The film is scheduled for a worldwide release on April 14, 2017.
"Baahubali — The Beginning" ended abruptly leaving the question — why did Kattappa kill Baahubali? — unanswered. The mystery has generated a lot of curiosity and expectations around "Baahubali 2." Director SS Rajamouli has revealed that the second part would be "more emotional and with more grandeur."