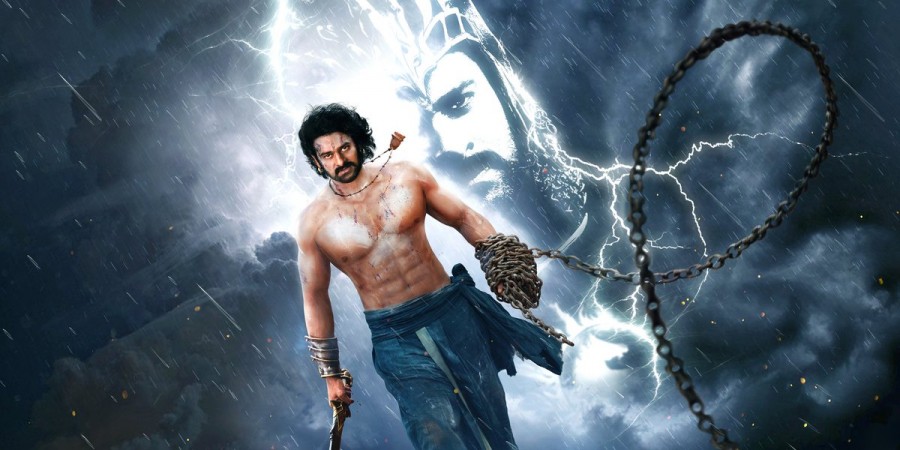 Rebel star Prabhas has completed the shooting of Baahubali 2 (Baahubali: The Conclusion). Director SS Rajamouli confirmed the news about the actor ending the journey of Bahubali.
Prabhas plays the title role both the instalments of Baahubali film series. The actor teamed up with director SS Rajamouli for the first time in Chhatrapati, which became a blockbuster in 2005, and gave a big break to the star. When the director asked for a call sheet of bulk date eight years after this release, the actor accepted his offer without having a second thought.
When he signed up on the project, Baahubali was planned to be made as a single movie, and Prabhas had little idea about the duration of its production. However, the movie became a two-part venture as the unit went about shooting it. The team spent nearly two years on the making of Baahubali: The Beginning, which became a historical blockbuster success. The film brought international recognition to him.
The rebel star has spent one-and-a-half years on the production of the second instalment of Baahubali, which is scheduled to be released in theatres on April 28. The actor has now spent three-and-a-half years on both the Baahubali films together, during which he worked a lot on his physical transformation. He followed the requirements of the makers for the role to the finest details, and never once complained about anything.
Prabhas has enjoyed playing the roles of Baahubali/Shivudu in both the parts of the movie. He has developed an emotional bonding with his co-artistes and technical team. The last day of the shoot — Thursday (January 5) — was an emotional moment for Prabhas, SS Rajamouli and others on the sets of the film.
SS Rajamouli took to his Twitter handle to share the news that Prabhas has wrapped up the shooting of Baahubali: The Conclusion. The director tweeted: "And thats a wrap 4 prabhas 3.5 years. Onehellof a journey Thanks darling.No one had as much belief on this project as you. That means a lot."
Producer Shobu Yarlagadda, who has bankrolled Baahubali with Prasad Devineni, also confirmed the news. He tweeted: "Well that day has come! Prabhas completes his shoot for @BaahubaliMovie ! Feels a little surreal ! "
Later, he also wrote on the official Twitter handle of Baahubali: "And finally the day has come when we have to say good bye to Prabhas! It's a wrap for him on our sets ! #Baahubali #Baahubali2 #WKKB. Thank you Prabhas, our one & only "Baahubali" for your love and trust in us! Your commitment to good film making is an inspiration to all!"
Cinematographer KK Senthil Kumar tweeted the photo featuring the cast and crew of the movie on its sets on the last of the shoot. He also wrote: "You See Happy Faces When It's A Wrap after Super Hectic Day And Night Shoots Of #Baahubali2 #WKKB."