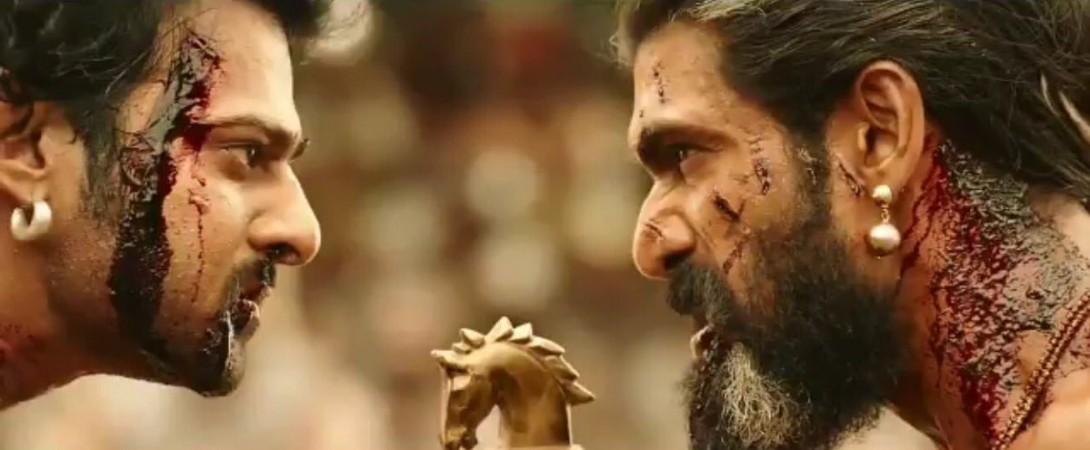 Baahubali 2 fans are inflamed over the Kannadigas' call to ban the multi-lingual film in Karnataka. The conflict came to a head on Sunday, after many started trolling the Karnataka protesters who are up in arms against releasing Baahubali in the state until and unless Sathyaraj apologise for his comment against Karnataka people. Sathyaraj made the comment years ago during the Cauvery protest.
The supporters of Baahubali 2 have questioned the timing of the protest. According to them, the Tamil actor, who play the role of Katappa in the flick, had many releases in Karnataka since he gave the speech, but people have picked up on the issue only now.
Baahubali 2 fans are standing by the SS Rajamouli directorial by churning out memes to troll Kannadigas. The posts warned consequences for Sandalwood if the movie gets banned in Karnataka.

The pro-Baahubali posts also demanded the Tollywood filmmakers to not sell the rights of Telugu movies to Karnataka-based distributors. Meanwhile, Kannadigas have claimed their issue is with Sathyaraj, and not the movie.

It has to be noted that Vatal Nagaraj and others, who have raised the issue, have clearly stated their stand that they are not opposing the release.

Kirik Keerthi, who started an online campaign to boycott Baahubali 2, has explained the motive behind bringing up the issue now. "We should hit where it hurts the most. Had I attempted earlier, I am sure we would not have been successful. Now, the stakes are higher and I am sure the makers of Baahubali understand how much the Karnataka market is important for them. So, let them ask Sathyaraj to come here and give an apology," he told International Business Times recently.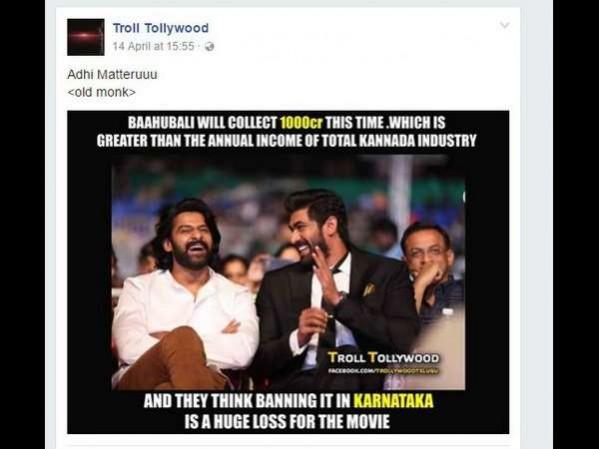 Sathyaraj, during a protest over Cauvery, had slammed Vatal Nagaraj and apparently mocked Kannadigas. The issue became a matter of pride for Kannada groups after the clip surfaced online.
Watch the clip below: