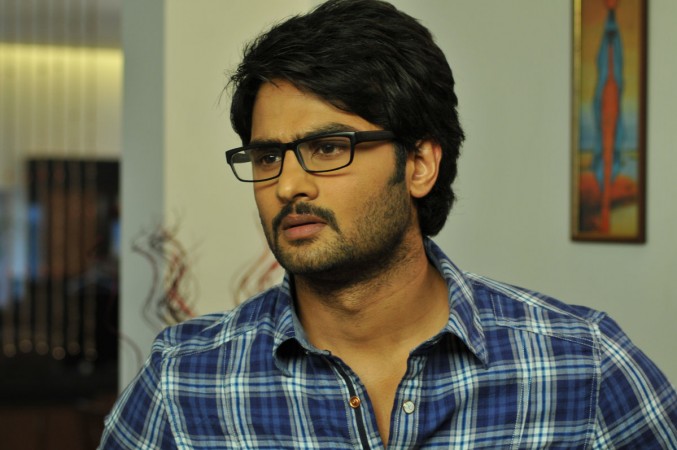 Telugu actor Sudheer Babu is making his debut as a villain in Bollywood with "Baaghi" and the his look and action featured in its trailer has bagged rave reviews from Rana Daggubati, Adivi Sesh, and other Telugu celebs.
"Baaghi" is a romantic action film, written by Sanjeev Dutta, directed by Sabbir Khan and produced by Sajid Nadiadwala under the banner of Nadiadwala Grandson Entertainment. Tiger Shroff and Shraddha Kapoor are playing the lead roles in the movie, while Sudheer Babu appears as antagonist in it.
"Baaghi" is Delhi-based 23-year-old rebellious guy Ronny (Tiger Shroff), whose unruly and angry temperament forces his father to send him to a disciplinary academy in Kerala. On his way, he meets Siya (Shraddha Kapoor) and falls in love with her. Ronny encounters the star student Raghav (Sudheer Babu), who also falls for Siya as well.
Years later, Siya is abducted and Ronny goes to rescue her in Thailand, where he comes face to face with his nemesis, Raghav. Who has kidnapped Siya? Will she be released? Who will get her released? Who will win her heart? The answers to these questions form the crux of the story.
The makers of "Baaghi" have unleashed its teasers on the officila YouTube channel of UTV Motion Pictures. The 3.10-minute video offers a glimpse the roles played by Tiger Shroff, Shraddha Kapoor and Sudheer Babu. The trailer shows the lead actors' performances, well-choreographed action scenes, beautiful locales of Kerala, amazing cinematography and VFX work will highlights of the movie.
However, young Tollywood celebs seem to have fallen in love with the macho-man look and stunts of Sudheer Babu featured in the trailer of "Baaghi." They are all praise for the young actor. They took to Twitter to congratulate him. Here are comments of some Telugu celebs.
Actor Rana Daggubati: A good Telugu boy turns bad!! @isudheerbabu outstanding you look brother! Goodluck on the debut.
Rahul Ravindran: Chk out our boy @isudheerbabu kick some Shaolin posterior in the Baaghi trailer! Way to go bro!
Sundeep Kishan: So so so proud of u bro @isudheerbabu ..trailer looks fab & u look fantastic in it..hard work shows in every frame
Sumanth: Damn, that's a new level in action! All the best for your Bollywood debut @isudheerbabu
Adivi Sesh: @isudheerbabu DAMN! Whoo hoo!
G Sriniwasa Kumar: Wonderful one. All the best Sudheer bro. U R looking fabulous
Joginder Tuteja: Super fantastic @isudheerbabu! Welcome! RT @RanaDaggubati: A good Telugu boy turns bad! @isudheerbabu outstanding
Celebrity Cricket League founder Vishnu Induri: All the Best @isudheerbabu. Superb Stunts Bro. BAAGHI Trailer
Fitness Consultant Kunal Gir: Check out @isudheerbabu in his latest Bollywood flick. His physique looks awesome.