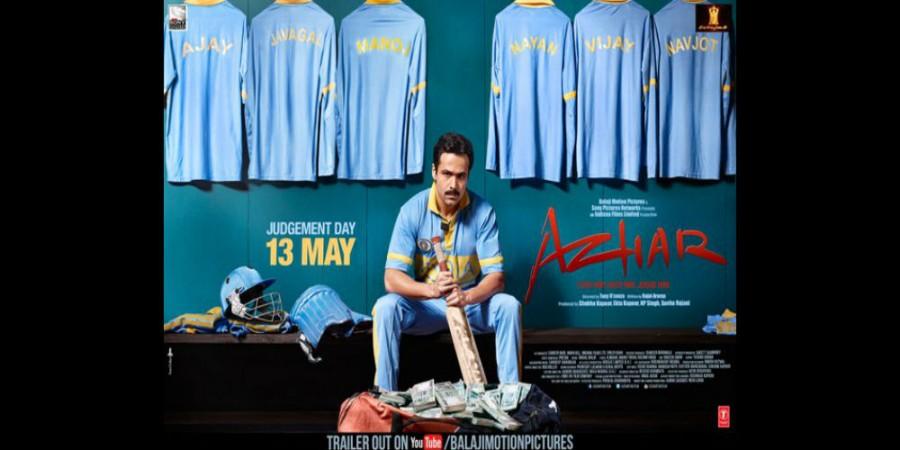 Emraan Hashmi-starrer "Azhar" has opened with a mixed response from critics. Emraan has impressed with his performance, but the overall story has let down critics.
The film, which is based on the life of former Indian cricket skipper Mohammad Azharuddin, features Emraan in the titular role. Prachi Desai plays the role of his wife Naureen, while Nargis Fakhri plays the role of his second wife Sangeeta Bijlani.
Read below what critics have to say about Emraan's "Azhar:"
Sreeju Sudhakaran of BollywoodLife.com said: "Like last year's Talwar, the movie should have left the decision for the audiences to make whether Azhar was the wronged one or not. However, the makers lacked the guts to do so, making this a totally one-sided match."
Bollywood Hungama reviewer said: "AZHAR is a highly engaging piece of cinema that grips you completely and keeps you guessing. The story telling is objective as it shows both sides of the coin."
Manjusha Radhakrishnan of Gulf News said: "If you are expecting Hashmi to deliver a captain's innings here, then you are looking up the wrong film. However, if you are in the mood for a salacious potboiler that buries the real problem then Azhar may work for you."
Meena Iyer of the Times of India said: "Emraan bears no physical resemblance to Azharruddin. However his mannerisms—the blinking of his eyes and swagger add to a knockout performance."
Sneha May Francis of Emirates 24/7 said: "Emraan is harmless in white, and puts his collar up in true Azhar style, but he never manages to capture his persona. Azhar is a tough personality to crack on screen, we understand, but Emraan rarely gets it right.
"Sports drama 'Chak De India' had brilliantly captured the politics of hockey on-field and off it, unfortunately 'Azhar' refrains from doing either. It remains, but sadly a story of a fallen hero, "fixed" Bollywood style."
Just Bollywood reviewer said: "As the tagline of the movie suggest, love him, hate him, judge him, however, if you look at the movie it simply gives the signal that the director only loves Emraan. Well, no one can judge anyone, yet the way the film is made is not par with the expectation of anyone who knows Azhar very well apart from knowing the makers of the movie."
Nandini Ramnath of Scroll.in said: "In Jannat (2008), Hashmi played a match fixer and bookie, a role that perfectly suited his louche charm. Azhar sees him at the other end of the transaction, and Hashmi works hard to ensure his own rehabilitation as an actor."
Suprateek Chatterjee of the Huffington Post said: "Azhar could honestly have been a great biopic, even within its own self-imposed limitations. Instead, like Azharuddin, it chooses to ignore its own potential and thereby shoots itself in the foot."