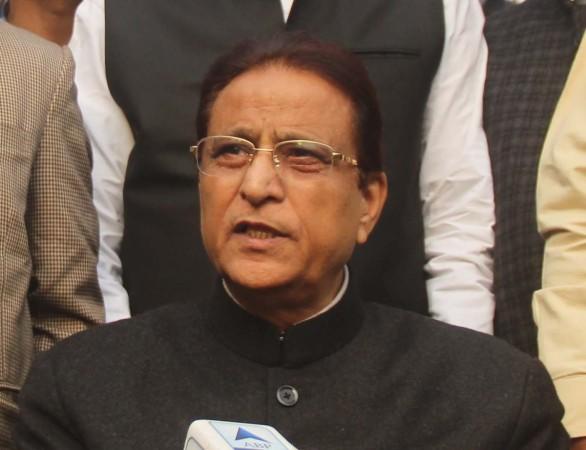 Multiple FIRs have been filed against Samajwadi Party leader Azam Khan for allegedly insulting Indian Army while addressing party workers in Rampur on June 27.
Meanwhile, a Vishwa Hindu Parishad (VHP) leader has also announced a reward of Rs 50 lakh to anyone who chops off Khan's tongue.
Khan courted controversy three days ago when he levelled rape allegations against Indian Army and said "women in some places had chopped off the private parts of Army men." His remarks triggered angry reactions from politicians across parties, who slammed him for insulting the Army.
Khan had said: "Armed women attacked soldiers and cut off their private parts... They didn't have a problem with their hands, or their head or legs or any other part of the body. India should be ashamed of such incidents and we should think what message is being sent out to the world. How will the country face the world now?"
Police complaints have been registered against the SP leader at the Hazratganj Police Station in Lucknow, Chandpur Police Station in Bijnor and Civil Lines Police Station in Rampur, ANI reported. The complaint at the Chandpur Police Station was filed by one Anil Pandey, regional secretary of the Bajrang Dal and the VHP.
Ajay Kumar Singh, station officer at the Chandpur Police Station, was quoted by the Times of India as saying: "An FIR has been filed against Khan under IPC Sections 124A (sedition), 131 (abetting mutiny, or attempting to seduce a soldier, sailor or airman from his duty) and 505 (statements conducing to public mischief)."
Several political organisations, including the Congress and the BJP, have slammed Khan and have described his comments as "an act of sedition for which he must receive the strictest punishment."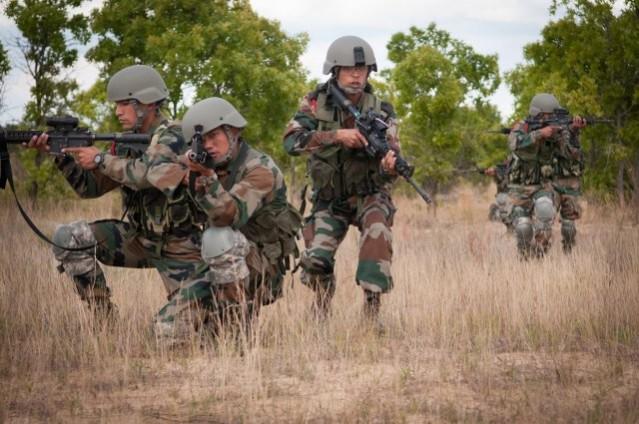 Azam Khan says comments "misconstrued"
Meanwhile, Khan has said his comments were "misconstrued by the media."
"My statement was misconstrued by media. How can army's morale fall because of me? I am nobody. Army's morale fell when Prime Minister Modi went to Pakistan," Khan said.
He also released a statement in which he claimed he made the comments in reference to a Maoist attack that took place in Jharkhand. "It was widely reported in newspapers and television that female terrorists of the Jharkhand Mukti Morcha mutilated the bodies of (CRPF) soldiers and took away their private parts," the statement read.
Khan has now called a press conference in Rampur on Saturday afternoon to clear his stand, Hindustan Times reported.
Reward for tongue
VHP leader and lawyer Rajesh Kumar Awasthi had on Thursday announced a reward of Rs 50 lakh to anyone who chops off Khan's tongue. The regional secretary of the VHP made the announcement during a protest against Khan in Shahjahanpur. Awasthi and other lawyers, who were protesting at the district collectorate, also raised slogans against Khan and also burnt his effigy.
Awasthi told the Indian Express: "People like Azam Khan makes such derogatory statements only to lower the morale of security forces. Such things can only be stopped after their tongues are cut off... I have announced to give Rs 50 lakh cash to anyone who cuts off Azam's tongue. If anyone is ready to take my offer and complete the task, I would sell off my property to pay the amount."
VHP state spokesperson Sharad Sharma told the daily Awasthi's statement "was in reply to derogatory remarks made by Azam Khan on security forces." however, he added that Awasthi had "made the announcement in his personal capacity."
Shahjahanpur Superintendent of Police KB Singh has ordered an inquiry into Awasthi's announcement.