Ayushmann Khurrana, the handsome Punjabi munda, has been mesmerising everyone with his acting ever since he won MTV Roadies season 2. From being a contestant on a reality show to becoming an actor, Ayushmann has had an interesting journey.
As he celebrates his 32nd birthday, let's take a look at some interesting facts about his life.
His journey
Ayushmann came to Mumbai from Chandigarh to participate in reality TV show MTV Roadies. He took part in the second season and emerged as the winner. After winning MTV Roadies 2, he became a VJ for the channel. He later became an anchor before making his big Bollywood debut.
His marriage
The handsome Punjabi munda married his college sweetheart Tahira Kashyap. The couple has two kids – son Virajveer and daughter Varushka. "I didn't get much attention from girls. Tahira was the hottest girl in class. In fact, she was way out of my league and I could hardly believe it when I discovered that she had a crush on me," Ayushmann told Hindustan Times.
Tahira is a published author and writes and directs plays. She even co-wrote Ayushmann's book Cracking the Code.
Popular in LGBT community
Ayushmann had revealed that men used to hit on him during his time in Chandigarh. In fact, he was invited to a gay party during his college days. "Yes, guys hit on me....while studying in college in Chandigarh, a gay club once invited me for their party. They always invited a special guest," he told Filmfare.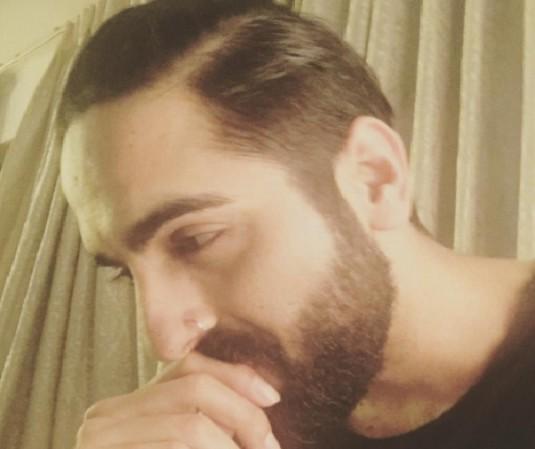 Real-life Vicky Donor
Interestingly, Ayushmann, who made his debut with a film talking about sperm donation, has donated sperms in real-life in 2004. During the promotion of Vicky Donor in 2012, Ayushmann was asked about his family's reaction and he told The Times of India, "They are actually very proud. I donated sperms in 2004. So that makes me an authentic sperm donor. My mom hadn't even heard about it; she's a very simple lady. My dad explained her everything. I think they love the fact that their son is an alpha male of sorts."
Used to sing on trains
Ayushmann has also revealed that, during college days, he used to earn money by singing and performing on trains. He and his friends even planned a Goa trip based on the money they earned on trains.
"In fact, I want to share how we used to perform on trains. During my college days, there was a train named Pashchim Express that used to go from Delhi to Mumbai. So I, along with my friends, used to get onto the train and we used to go to every coach to sing and perform. Passengers used to give us money which we used to collect," he told HT.
The story behind his name
Ayushmann's name is spelled differently, while his brother's name is spelled differently. The Bareilly Ki Barfi actor's father is an astrologer and wanted to get his name right as per numerology. It is because of numerology there is a double "n" in his first name and a double "r" in the last name.
"My parents were looking for a name that had a normal spelling and was right as per numerology. But they couldn't find any. Whatever they found were very simple names, but Ayushmann was a unique one," he said.
He had a chat with a ghost
During the shooting of his song Yahin Hoon Main, Ayushmann had a chat with a ghost in his hotel room in Himachal Pradesh. In his blog, he mentioned that he had a chat with the ghost and at one point, he requested the spirit to leave him alone.
"I could hear a knock from inside the cupboard. Like any of you would do in a situation like this, I started talking to the ghost. It got to a point where I had to request the ghost to leave me alone. I promised it that we could have a longer chat once the shoot was over," he wrote in his blog.