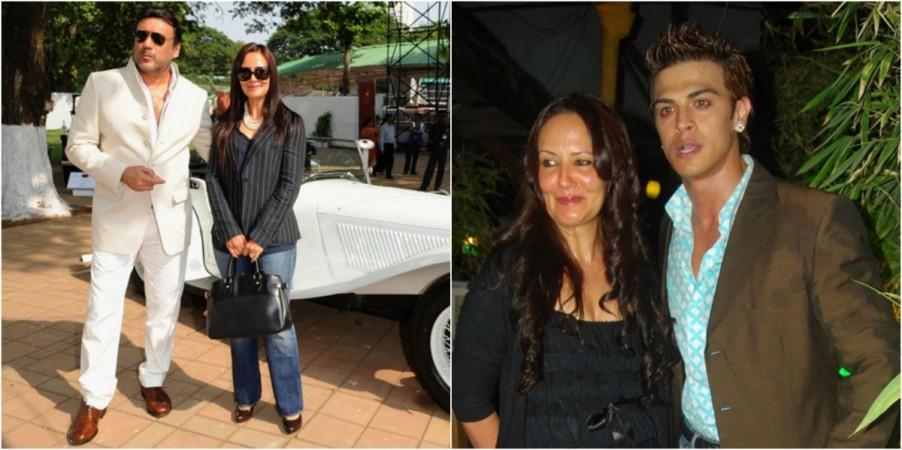 Jackie Shroff's wife Ayesha Shroff has responded to the allegations of spying on business partner and rumored former boyfriend Sahil Khan. The Thane crime branch reportedly summoned her Tuesday night for allegedly sharing Sahil's Call Data Records (CDR) with lawyer Rizwan Siddiqui.
Ayesha straightaway refuted the allegations, saying she had no reason to dig out Sahil's call records.
"Have I gone mad that I would spy on Sahil Khan? How does it matter to me who he spoke to? Would it have got me my money back which was the bone of contention? So yeah, why would I procure Sahil's Call records. I know nothing about this CDR scam which every alternate person for some strange reason is talking about," Ayesha told SpotboyE.
Sahil Khan posted a video on his Instagram account sharing his side to the story. He captioned the post, "People Who Create Their Own DRAMA Deserve Their own KARMA (sic)"
In a video posted on his YouTube channel, the Style actor also said, "I have moved on, I had forgiven her for whatever happened. I do not know what her intentions were; we'll know when the police find out. Karma is a b***h, what goes around comes around, I had forgotten about this but maybe karma had other plans."
Ayesha and Sahil started a production company in partnership in 2009, but soon things turned nasty between the two. Jackie's wife filed a case against Sahil, accusing him of duping her to the tune of Rs 8 crore.
On the other side, Sahil's lawyer submitted some intimate photographs of the Style actor and Ayesha in court. Ayesha in her defense said she had broken up with Sahil because he was gay.
The CDR controversy started when lawyer Rizwan Siddiqui was accused of illegally obtaining actor Nawazuddin Siddiqui's former wife's call records through some private detectives. Although Nawazuddin was given a clean chit, the names of Kangana Ranaut and Ayesha popped up in the case.
While Kangana was accused of spying on rumored former boyfriend Hrithik Roshan, Ayesha's name got dragged into the case over her bitter history with Sahil.
Meanwhile, lawyer Rizwan Siddiqui has been released by the Bombay High Court, according to the entertainment portal.
"I had full faith in the judiciary. You can read in the court order if they found the Thane police action against me fair or not. I faced the law, did not apply for bail or run away and my stand has been vindicated. I would not like to speak on any of my clients," the lawyer told reporters after his release.