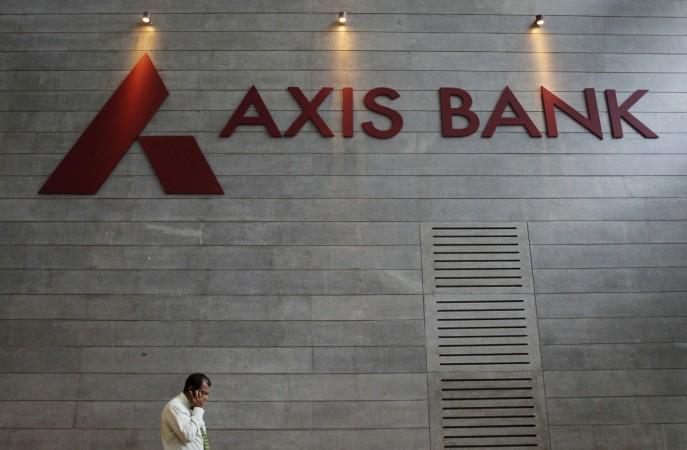 Axis Bank, India's third largest private sector lender, temporarily suspended accounts of some of bullion dealers as part of its effort to scuttle attempts by people to launder their black money.
Post the Central government's demonetisation move on November 8, the bank has been allegedly found involved in various irregularities as part of a nexus between some employees and bullion traders, leading to the drastic step
"We have temporarily suspended transactions in a few current accounts as part of a larger enhanced due diligence exercise being conducted on transactions post demonetisation. Some of the accounts in which enhanced due diligence is being conducted are some bullion dealer accounts," Axis Bank spokesperson was quoted as saying by the Economic Times.
The process of suspending bank accounts began after large sums in demonetised currencies were deposited into accounts, which had been opened without proper documents. Subsequently, money from these accounts (linked to bullion trade) was transferred to other accounts.
Besides Axis Bank, other banks have also been taking action against their employees for any suspected irregularity. Over the last few weeks, hundreds of crores has been seized following raids by the income tax department.
Last week, two managers of Axis Bank were arrested by the Enforcement Directorate (ED) on charges of indulging in attempts to convert demonetised notes into gold. Shashank Sinha and Vinit Gupta, posted at the bank's Kashmere Gate branch in Delhi, were facilitating cash deposits of about Rs 40 crore in multiple bank accounts that was eventually used to buy gold at high prices using a network that comprised jewellers and a chartered accountant.
"The group of jewellers had collected advances in old currency against the sale of gold and laundered the cash using bank accounts, through entry operators, chartered accountants Rajeev Kushwaha, Devendra Jha and Raj Kumar Sharma," the Hindu quoted a senior ED official as saying.
India imports about 800 tonnes of gold every year. The consignments are made through 21 banks that have been authorised by the RBI.
The Axis Bank stock was trading at Rs 446.70 at around 2:30 p.m. on Tuesday, up 0.47 percent from its previous close, on the Bombay Stock Exchange.