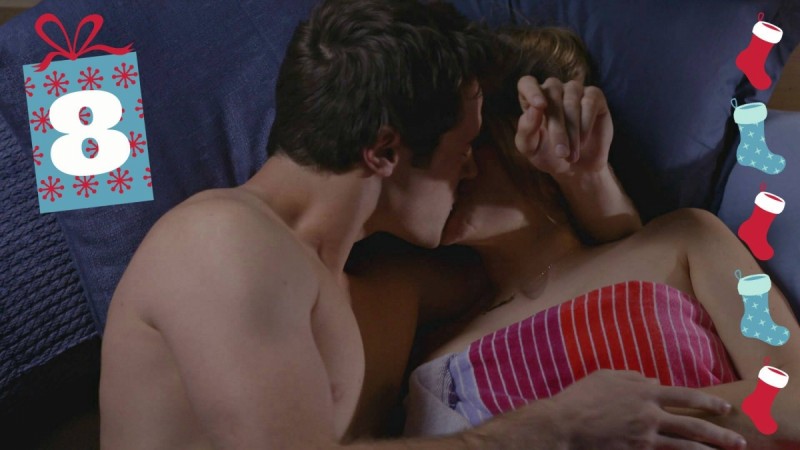 "Awkward" is on its fifth and final season, and the long break following Episode 12 "Holding On and Letting Go" had all the fans desperate for more episodes. However, now they see an end to the wait, as MTV announced the premiere date for "Awkward" to be Tuesday, Mar. 15, 2016.
Jenna (Ashley Rickards) and Matty (Beau Mirchoff) graduated before "Awkward" went on a break, and the two were headed to different colleges. However, they had confessed their love to each other before parting ways and decided to keep dating over the summer.
It is not known if they will keep dating once they go off to their respective colleges. According to the official synopsis for the upcoming mid-season premiere, Jenna will be returning home after a year away, and will be seen reconnecting with her friends from high school.
As anyone who has moved away from home will tell you, it's not going to be easy to settle in, because in the year that she has been away, a lot has happened; all of which Jenna missed. Hopefully she will deal with this situation better than she did in the previous seasons, considering she is now a lot more confident that she used to be. If she does react like an adult though, there would be no "Awkward" situations to look forward to.
Also Read: Madelena goes D'DEW in 'Galavant' Season 3?
Jenna will also be starting an internship with an internet start-up in the upcoming episode; it would be fun if the company were to be owned by someone she went to school with. Regardless, MTV had promised that the summer will be filled with romance, self-discovery and mystery that will change Jenna's life forever.
In the new episodes, fans will also get to see Jenna's little sister for the first time. It would be interesting to see Jenna's dynamic with the baby, especially considering the huge age difference between the two girls.
Do not forget to check back here ahead of "Awkward" Season 5 Episode 13 premiere on Mar. 15, for live streaming information and ways to watch the episode online.