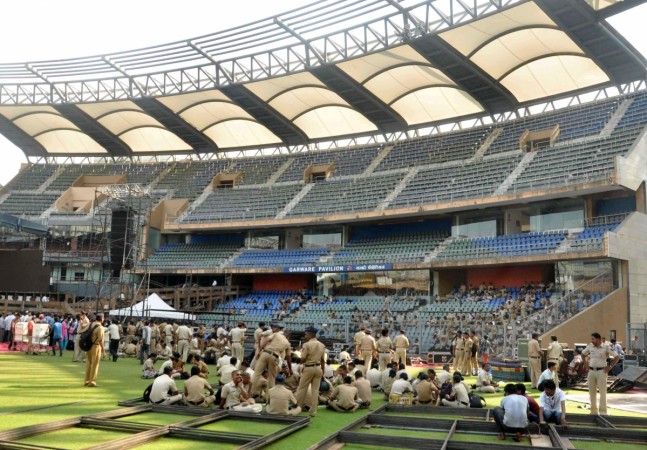 With the 2016 World T20 to be played in India, the BCCI have decided against scheduling any matches involving Pakistan in the state of Maharashtra to avoid any potential problems.
The decision seems to be logical as the Shiv Sena had protested against Pakistan players participating in the kabaddi and hockey matches in the state of Maharashtra.
The BCCI officials held talks with government bodies in Maharashtra, before opting against scheduling Pakistan games in Nagpur (VCA stadium) and Mumbai (Wankhede Stadium).
"BCCI secretary Anurag Thakur spoke to government bodies in Maharashtra and they have advised us to not have any Pakistan games as political parties might create some protest and there could be law and order situation in the state. We don't know what the situation will be between both countries by next year but we don't want to take any risk," a source told the Indian Express.
Therefore, Pakistan will play their World T20 games only in Kolkata, Chennai, Delhi, Dharamsala, Bangalore and Mohali.
The only problem will arise if Pakistan make the semifinals, with one of the last-four matches of the competition expected to take place at the Wankhede.
But, the final should not be a cause for concern as it has already been awarded to Eden Gardens in Kolkata and the Pakistan team will hopefully not face any law and order problems in the city.
"We will ensure that such a draw is been made that Pakistan team will not have to play any games in two venues in (Wankhede and VCA) Maharashtra. As the final will be held at Eden Gardens in Kolkata, there will be no problem in Bengal," the source added.
The T20 World Cup will begin on 11 March, with the final to be played at the Eden Gardens on 3 April, 2016.