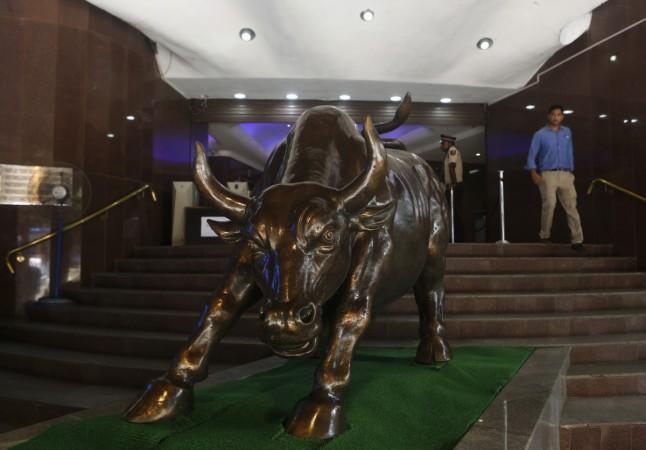 An oversubscription of 104 times is bound to result in a premium listing for Avenue Supermarts, the operator of supermarket retail D-Mart. The question on investor's mind will be: At what price will it list? The answer lies probably in the valuation of listed rivals, according to an analyst.
"At the upper end of the price band, the pre-issue P/E works out to be 32.5x its annualised 9MFY2017 earnings, which is lower compared to P/E multiple of its peers i.e. Trent - 73.9x, Shoppers Stop – 123.8x and Future Retail 36.5x," Angel Broking had said in a note on March 4, recommending investors to subscribe.
For the nine-month period (9MFY2017) in the current fiscal, the company's net profit was Rs 387 crore on sales of Rs 8,784 crore.
On Friday, Trent closed at Rs 239 (face value Re 1), Future Retail at Rs 262 (face value Rs 2) and Shoppers Stop at Rs 320 (face value Rs 5 per share).
BSE, which got listed a few weeks ago, closed at Rs 936, after listing at Rs 1,085 on February 3 against the issue price of Rs 806.
The Rs 1,870-crore initial public offering (IPO) by the 15-year-old company in the price band of Rs 295-299 per share (face value Rs 10) got an overwhelming response during the issue period (March 8 to 10).
The portion reserved for institutional investors (QIBs, FIIs, DIIs, mutual funds) was oversubscribed 144 times while the pie earmarked for non-institutional investors saw an oversubscription of 277 times.
In sharp contrast, retail investors were relatively less enthusiastic, oversubscribing 7.51 times, according to data available on the National Stock Exchange (NSE).
Earlier, the company raised Rs 561 crore from anchor investors by issuing 1.87 crore shares at Rs 299 per share and the investors included SBI Mutual Fund, Singapore government, JP Morgan, T Rowe Price, HDFC Mutual Fund, Reliance Mutual Fund and ICICI Prudential Mutual Fund.
Highlights of the IPO and Avenue Supermarts (according to Angel Broking):
Avenue Supermarts Ltd. (ASL) is amongst the largest and the most profitable Food & Grocery retailer in India. It offers wide range of Food and non-food products. ASL operates total 118 stores in 9 states and 1 Union Territory.
ASL has increased its store count from 45 in FY2011 to 118 in 9MFY2017 with total retail business area of ~3.9 mn sq. ft in 45 cities. Further, the company has plans to increase total retail space by 2.1mn sq. ft by 2020, which will support its growth.
ASL has reported revenue CAGR of ~40 percent over FY2012-16 on the back of same store growth and expansion of its business by adding new stores. On the bottom-line front, the company has reported CAGR of ~52 percent over FY2012-16 due to good business and gradual improvement in the operating margins. Return on equity has also improved from 9% in FY2012 to 32 percent in FY2016.
Better RoE profile, promoter's strong background, strategically located stores, intense focus on maintaining lower costs and strong brand perception are the compelling factors indicating that ASL is a long term story that will unfold going ahead.
The company's net profit and sales for FY2016 stood at Rs 319 crore and Rs 8,588 crore, respectively.
The promoters' share after the public issue will come down to 82.2 percent from the earlier 91.4 percent.
The Sensex closed 17 points higher at 28,946 on Friday. The markets will open on Tuesday, being closed on Monday for Holi. The trading will factor in the election results to the five states — Uttar Pradesh, Punjab, Goa, Manipur and Uttarakhand.