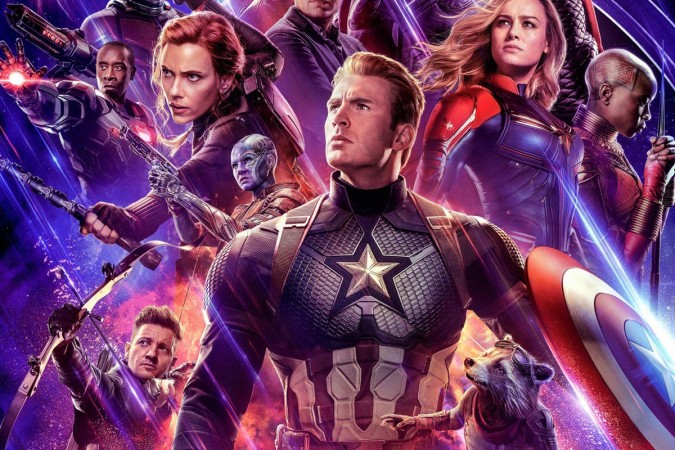 "We're in the end game, now" as Dr. Stephen Strange tells Tony Stark in the Avengers: Infinity War, Avengers: Endgame, the 22nd film from the Marvel Cinematic Universe, is ready to take the Indian box office by storm with its Friday (April 26) release in English, Hindi, Tamil and Telugu. In a bid to grab tickets, the online ticket booking site BookMyShow has sold over 2.5 million tickets in just over a day in the advance sales which opened last Sunday.
Positive reviews have been pouring in after the highly anticipated superhero film was screened for critics a day prior to its release in India. And undoubtedly, the movie seems to have left a long lasting impression on the critics driving them through a rollercoaster ride of emotions, breathtaking action sequences and needless to say, a visual delight.
Avengers: Endgame, which picks up from its previous instalment Avengers: Infinity War, stars Robert Downey Jr., Chris Evans, Mark Ruffalo, Chris Hemsworth, Scarlett Johansson and Brie Larson, amongst others.
While the craze for the film has been overwhelming, let's take a look what Indian film critics have to say about Avengers: Endgame.
The Times Of India: "'Avengers: Endgame' is a befitting tribute to the Cinematic Universe that has spawned larger-than-life superheroes and super fans. At three hours plus, 'Endgame' delivers on a lot of its hallmark promises, leaving its fans with a range of emotions and fond memories."
Rating: 4.5 stars out of 5.
Taran Adarsh: "#OneWordReview...
#AvengersEndgame: MARVEL-OUS.
The hugely-anticipated film exceeds the humongous expectations... Emotional, humorous, lots and lots of surprises in store... Get ready for a Tsunami at the Boxoffice."
Rating: 5 stars out of 5.
Keep watching this space for more critics reviews of Avengers: Endgame.
First Post: "The Russos try to acknowledge a certain other film from a different era whose heroes used the same tactic to defeat the villains, but acknowledgement to a throwback only scores short term brownie points, and not true classic cinematic status. It works of course, because of how well-oiled the Marvel machine is, but one wishes the filmmakers went the extra mile in crafting a Thanos-defeating solution you wouldn't see coming from a mile away.
So drop everything and book your tickets for Avengers: Endgame, because this is a spectacle is tailor made for the biggest possible movie screens in your city."
Rating: 3.5 stars out of 5.
Hindustan Times: "Regardless of what they say, Endgame is very much Infinity War - Part 2, in that it directly addresses the fallout of the Snap. Certain scenes feel like they've been there since the earliest drafts of the script, while others genuinely feel like they were added post the release of Infinity War - the Russos have always had a finger on the audiences' pulse, so it would make sense for them to have done that."
Rating: 4.5 stars out of 5.
Scroll.in: "Among the actors who benefits from the slower pace, frequent use of intimate close-ups, and focus on emotions is Robert Downey Jr. Stark snark is swapped for greater vulnerability, and Downey Jr delivers the movie's standout performance. Jeremy Renner gets more screen space than in previous films, and Paul Rudd makes his mark as Ant-Man.
The movie reserves its firepower for a climactic display of pyrotechnics, and the visual effects showcase is a relief from the puffy eyes and forlorn speeches. Thanos may be inevitable, but what's an Avengers movie without showboating?"
Rating: Not Known