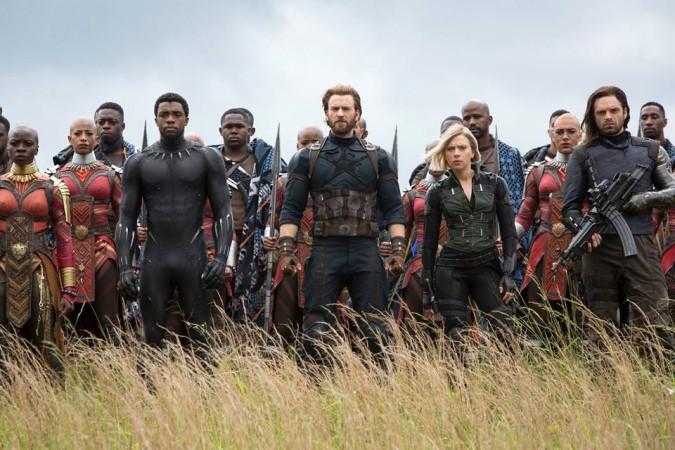 Ever since Marvel's Avengers: Infinity War has released, fans from all around the world are coming up with different theories and speculations. Earlier this week, a supposed Avengers 4 trailer description recently surfaced online. From the alleged details, the title of the upcoming Avengers 4 can be Avengers: Annihilation.
A Reddit user has detailed out the possible Avengers 4 trailer and also hinted the probable title of the film. The post gives a scene-by-scene description of the Avengers 4 trailer which is supposedly be called, Avengers: Annihilation.
Fans of the movie are advised to take the following description with a grain of salt, as nothing is confirmed by the Russo Brothers.
As per the Redditor, the trailer will starts off by showing Thanos' damaged Infinity Gauntlet in a field. As the camera focuses in on the Gauntlet, Tony Stark says, "We were destined to lose." Post that, Marvel's epic music score starts.
Check out the entire trailer description below:
As of now, the validity of this trailer description and the title is completely questionable as Marvel Studios is doing an impressive job of keeping every little detail of upcoming Avengers concealed from everyone.
Meanwhile, Avengers star Mark Ruffalo allegedly gave away the title of the movie. During his appearance on The Tonight Show With Jimmy Fallon, he accidentally slipped out few spoilers for upcoming Avengers 4, including the official title. Soon after that, Mark Ruffalo called out to Jimmy Fallon on Twitter with a plea to censor his spoilers. However, Avengers directors Russo Brothers took to Twitter and jokingly said that he is fired.
Now, as the production of Avengers 4 is finally wrapped, the Russo Brothers decided to share a cryptic image on Twitter. The cryptic image soon caught the attention of many and Marvel fans soon came up with different theories. In addition to this, Mark Ruffalo responded to that image in an effort to undermine his spoilers. The Russo Brothers, however, responded by saying, "You're still fired, Mark."
Starring Chris Evans, Scarlett Johansson, Robert Downey Jr., Chris Hemsworth, Brie Larson, and others, Avengers 4 is slated to release on May 3, 2019.