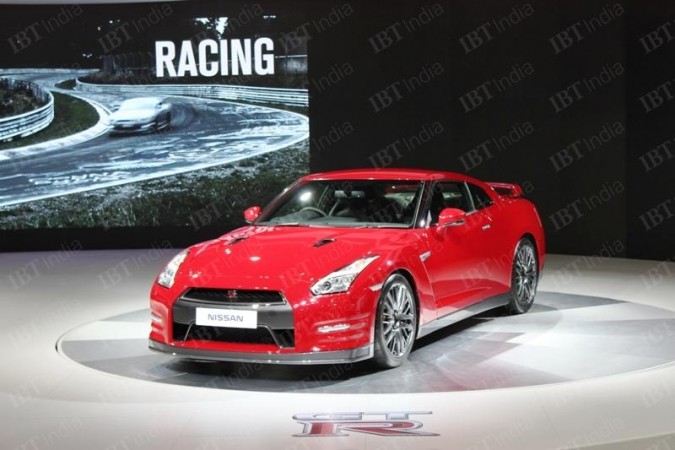 NEW DELHI -- Nissan Motor India Pvt. Ltd showcased the GT-R sports car and the X-Trail crossover at the Auto Expo 2016. The Japanese company also revealed the time frame for the launch -- GT-R in September 2016 and X-Trail crossover before 2017.
The flagship sports car of Nissan, the GT-R, is known among the enthusiast community as Godzilla. The model will be imported to India as a completely built unit. Nissan GT-R is powered by a 3.8-litre twin-turbo V6, which belts out 542bhp at 6,400 rpm and 632 Nm of torque in the range of 3,200-5,800rpm. The power is transmitted to all four wheels via six-speed dual clutch transmission. The four-wheel drive system comes with independent transaxle and also LSD (Limited Slip Differential.)
The X-trail in its second foray into the Indian market comes with a petrol hybrid engine. The powertrain will be a 2.0-litre MR20 DD petrol engine working in tandem with an electric motor to develop a combined output of 179bhp and will be mated to Xtronic CVT transmission. India will be the fourth market after Japan, Thailand and Indonesia where Nissan will have introduced the X-trail Hybrid.
Nissan launched two cricket themed limited edition models to celebrate the ICC World Twenty20 2016 in India. The ICC Micra Active and the ICC Terrano was unveiled by famed cricketers Mohinder Amarnath and Zaheer Khan at the show.