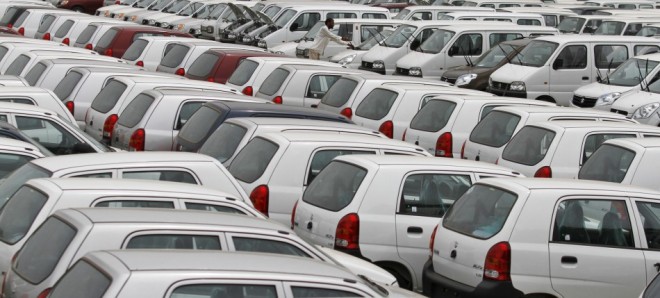 Maruti Suzuki India, the country's largest passenger car brand, seems to be getting ready to take the auto aficionados in the domestic market by surprise at the upcoming Auto Expo 2014. Though the company is yet to reveal the details about its plans for India's largest automobile extravaganza, it's clear they are gearing up for an aggressive revival in the New Year.
Speaking on the same, C Bhargava, Chairman of Maruti Suzuki, confirmed to the Economic Times that the company will have something interesting for the Auto Expo. "You should expect something interesting in the Auto Expo," he said. This has fuelled the speculations further.
Auto enthusiasts in the country have long speculated that Maruti would showcase its highly acclaimed Sports Utility Vehicle (SUV) XA Alpha, along with its A-Wind concept car, and the replacement of SX4 at Auto Expo 2014. Maruti's A-Wind concept car, a new hatchback unveiled at the Thailand International Motor Expo 2013, is a possible replacement of Maruti A-star in India. The car is speculated to house a 3-cylinder 996 petrol engine under the hood and would come with an exciting design.
Maruti is also expected to foray into the burgeoning SUV market with XA Alpha in 2014. The company, which first showcased the vehicle at Auto Expo 2012 as a concept model, is expected to announce the debut of the XA Alpha at the same show this year. The vehicle has been in the rumour books for quite some time and, as per the earlier reports, the XA Alpha would pack a 1.3-litre Multijet engine and a 1.2 Litre K-Series 4-cylinder petrol engine.
Maruti's bestselling car Swift will also take the Auto Expo 2014 stage in a new avatar. The 2014 Swift facelift, which was first seen in July this year, will come with changes from the original Swift design. The engine specifications of the car will remain the same. The next on the expected list is carmaker's new sedan - codenamed YL1. The YL1, which is expected to replace the SX4, will share platform with the Maruti Suzuki Ertiga MPV and may pack the same 1.3 liter Multijet diesel or 1.4 liter K Series petrol engine.