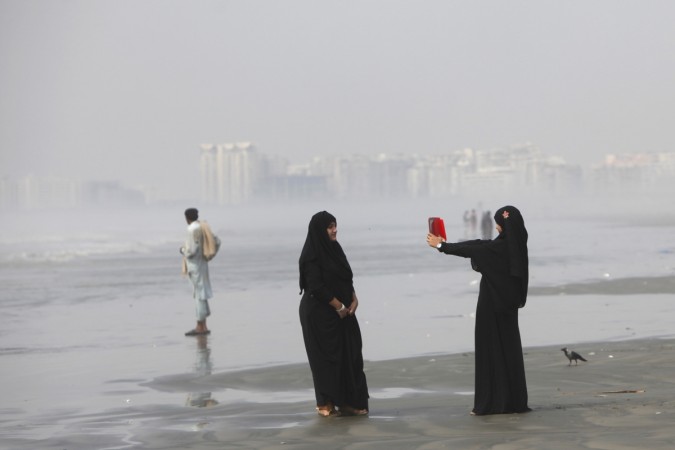 The Austrian Supreme Court has ruled that employers in the country banning the Muslim face veil is not a discriminatory practice, and that there is ample good reason for doing so. The case pertains to a woman who approached her boss to wear a veil on top of the headscarf and another overgarment she was wearing, and ended up being fired for it.
Europe has been a hotbed of debate on this topic, which has been fuelled by the arrival of refugees by the hundreds of thousands from civil-war-stricken or otherwise-displaced people from Middle-Eastern countries. While countries like France having already banned the veil, worn as a religious practice among Muslim women, this new development could further fan the debate.
According to a report in the Independent, the Austrian Supreme Court, also known as the OGH, said in the ruling that if an employee wore a clothing that came in the way of communication, the employer was in the right if they fired them, and that it was legal for the employer to do so.
The woman who had filed the case had initially approached a lower court, and according to a report in the Local, had said she was discriminated against by her boss during the assignment of tasks, and the reason was her religious attire. She had also accused him of making discriminatory remarks. The lower court had believed that discrimination could have taken place, but pushed it up to the OGH for clarification, according to the report.
The ruling comes a little more than a week after the UAE issued an advisory for its citizens who are travelling or planning to travel abroad, telling them to abide by, among other things, the burqa bans imposed in various parts of Europe. The advisory had urged UAE citizens abroad to abide by the local laws that "prohibit the wearing of the veil (burqa) in public institutions and places, to avoid legal repercussions or fines arising from the violation of this law."