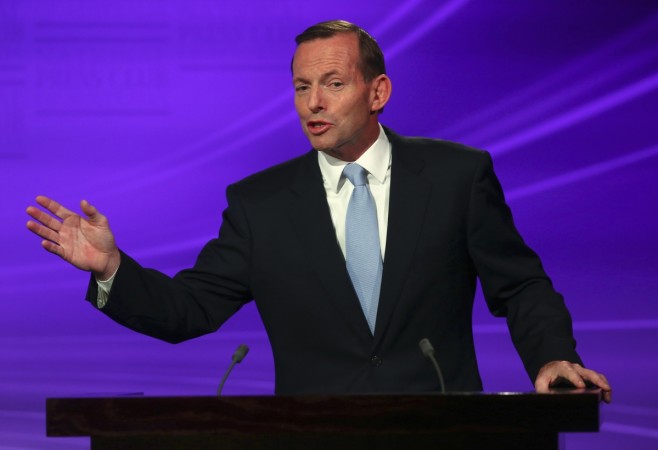 Australia's Liberal MP Luke Simpkins has announced that he will be opposing Prime Minister Tony Abbott's prime ministership next week.
In an email he sent to his colleagues, the Liberal MP has indicated that he intended to launch the leadership challenge and sought their support in the matter.
Citing the knighthood issue, Simpkins declared that it was "time to test the support of the leadership". Abbott has been facing many criticisms regarding his leadership and is being held responsible for the Liberal party's loss in Queensland elections. He is also widely ridiculed for granting a knighthood to Prince Phillip, Queen Elizabeth's husband, on Australia Day.
In the email Simpkins sent, he elaborated that the spill motion follows the numerous questions raised regarding the direction the party is taking. He further clarified that he had no ambitions to become the leader, but wanted to ensure that "the economic vandals (of the Labour party) do not get back into power and our children and grandchildren are not left to pay Labour's bill."
"I do this because I have the best interests of the people of our country," he added.
The motion, which has been confirmed by the Liberal chief whip Philip Ruddock and seconded by the Liberal member of the Australian House of Representatives Don Randall, according to BBC, will first have to be passed by the MPs, following which a leadership vote will take place.
Liberal MP Luke Simpkins informed PM of spill motion before sending this email to colleagues #aupsol #libspill pic.twitter.com/Hf8aHoplbK

— ABC News 24 (@ABCNews24) February 6, 2015
Meanwhile, Abbott says he and deputy leader Julie Bishop will "stand together" to defeat a leadership spill motion due to be brought to the next week's party room meeting. Concurring that the party has a right to start the motion, Abbott added: "They are asking the party room to vote out the people that the electorate voted in in September 2013," reports abc.
"We are not the Labour Party. We are not going to repeat the chaos and the instability of the Labour years".