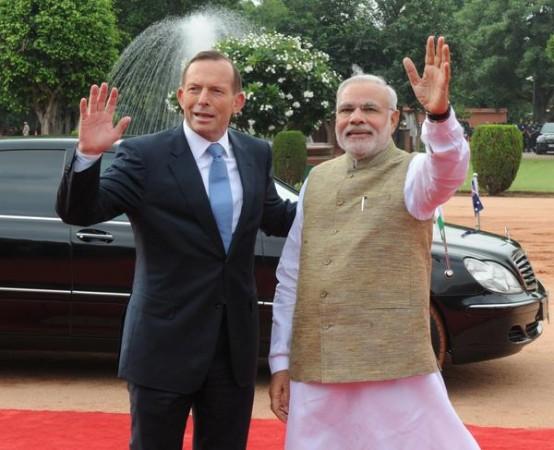 Australian Prime Minister Tony Abbot, who arrived in New Delhi on Friday amidst high anticipations of signing a civil nuclear deal with India, has sealed the deal to sell uranium to the country grappling with energy crisis.
Abbott had referred to India as the "world's emerging democratic superpower", and defended its decision to sell uranium to India despite the latter not being a signatory to the Non-Proliferation Treaty, an international safeguard to ensure uranium is used for civilian purposes.
"India has an absolutely impeccable non-proliferation record," Abbott said in Mumbai on Thursday, The Guardian reported. "India has been a model international citizen. India threatens no one."
This move comes as a big win for Modi, who was reeling under the failure to secure a similar civil nuclear deal with Japan last week. Australia is the third-largest producer of uranium in the world.
The turnaround in Australia's decision was reportedly taken under the Julia Gillard government in 2011 to overturn the ban on uranium sales to India, following which, negotiations started in 2012.
The supply of uranium could go a long way in helping India address it power crisis, given that it is falling short on its coal supplies that threaten to put a large part of India under darkness. Poor monsoons have also led to hydel plants yielding less power.
As of now, nuclear energy constitutes only a marginal part of India's total power generating capacity, with only 20 odd nuclear plants generating power.