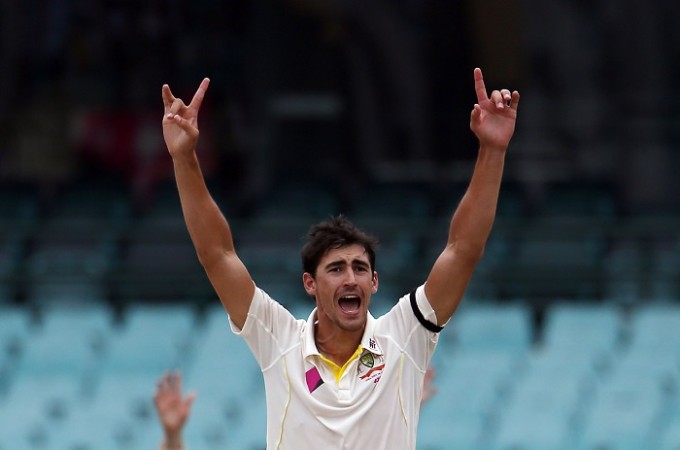 Former Australian speedster Brett Lee said he would never forget what Glenn McGrath had told him when the latter decided to hang his boots and those special words from the legendary Aussie bowler helped the former to shape his career.
Lee now wants to pass on the same message to the current bowling superstar of Australian Cricket and urged Starc to be patient and not to get carried away after his brilliant run with the ball.
Starc was undoubtedly the best bowler in the ICC World Cup 2015 and he was rewarded for the same at the end of the tournament when Australia lifted the trophy for the fifth time.
Starc was also a star performer in the recently concluded Indian Premier League (IPL) 2015. He conceeded only two sixes in 13 matches and also picked up 20 wickets in a short span of time. He also had the best strike rate in the tournament.
Starc will now be sharing the red ball alongside Mitchell Johnson and likely Josh Hazlewood in the upcoming Test series against West Indies. He would also form the trio-attack when Ryan Harris would mark his return during the Ashes series against England in July and August.
This transition from limited overs cricket to the longer format of the game will not be easy, said the former Australian fast bowler Lee.
"It was when Glenn (McGrath) had moved on in 2007-08, which was my best season and when I was the leader of the (Australia) attack. I could have gone too over (the top) or put pressure upon myself, but I chose to embrace it.
"The parting words Glenn told me, and ones I'll never forget, were to be patient. Test cricket is about being patient and we you feel like bowling a bouncer, run in and hit the top of off (stump). In a normal 24-ball spell in Test cricket, normally I'd probably bowl six or seven bouncers," said Lee to the official website of Cricket Australia.
"Then all of a sudden in 2008 with my new patience and bowling line and length, I'd bowl one out of 24 which was a short ball but it counted because they weren't expecting it.
"That was the effort ball the one that got the wicket and I ended up getting four or five 4-fors in a row just through bowling nice, tight patient lines," Lee added.
Lee feels that Starc will be one of the most important aspect that Australia would be banking on during the Ashes series. If Australia has to win the Ashes in England then Starc needs to be at his very best.
"If Starc gets it to swing it's curtains for England (and) I would really like to hope that he can," exclaimed Lee.