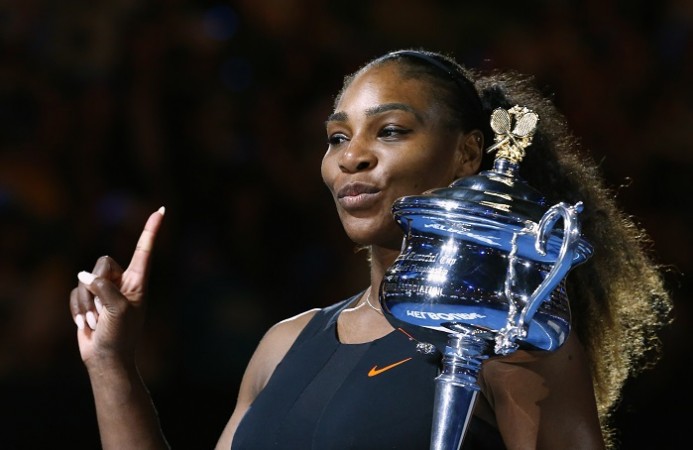 Serena Williams took a while to get going in her quest for a record 23rd Grand Slam, berating herself, breaking a racquet and not quite finding those serves and shots which makes her so difficult to play against.
Federer vs Nadal it is in men's singles final
However, with Venus struggling to find her range at the other end as well, Serena slowly got that mojo back and when she did, there was only ever going to be one result. The soon to be world number one got the crucial break in the first set, and then proved to be too strong in the second, beating her older sister Venus 6-4, 6-4 in a historic Australian Open women's singles final.
"I really wanted it, I really wanted to get to 23 so bad," Serena told ESPN in an interview after winning her seventh title at Melbourne Park. "I kept telling myself, it's ok sweetie, 22 is not that bad, but I really wanted it."
You could see it too, with Serena losing control early in the match when a point went against her. The American broke a racquet in disgust and you thought this might end up going wrong for the 35-year-old, but then a break and a hold of serve changed the course of the final, with Serena not allowing her sister a real chance after that.
"I felt I was fighting too hard out there, I wasn't playing my greatest," Serena added. "I just felt Venus was pushing me and I just had to play so well. Emotionally it was a difficult match.
"This final was different, you know we are both 30-fun and Venus was playing really, really well. I just wanted to put all that back and win."
At the major she won her first title, Serena created a new record for the open era, going past Steffi Graf's record of 22 Grand Slam titles.
"Words can't describe how happy I am for this moment," Serena, who will become the new wolrd number one when the rankings are released on Monday, said. "Especially here in Melbourne, this is my first Grand Slam win and to get to 23 here is rather special, especially against Venus. I just feel like it's all full circle and it was a really, really weird day.
"I just felt like it was a celebration of everything we've done in sport, everything we've done for women and what we stand for. I felt the result did not matter, but to just make it so far. It shows you can conquer anything if you work hard and never stop."