After peeling off runs over the last couple of years, Mayank Agarwal finally got to make his debut in the third Test of the ongoing series against Australia at the iconic Melbourne Cricket Ground. For a man who has made it a habit to score big in domestic cricket, Agarwal looked very much the Test opener on his first dip in international cricket.
He brought up his maiden 50 and when he finished his innings, had broken several records already. However, his first-class numbers were a matter of humour for Australian commentator Kerry O'Keefe, as he took a dig at the Indian first-class cricket system.
Agarwal scored his maiden 50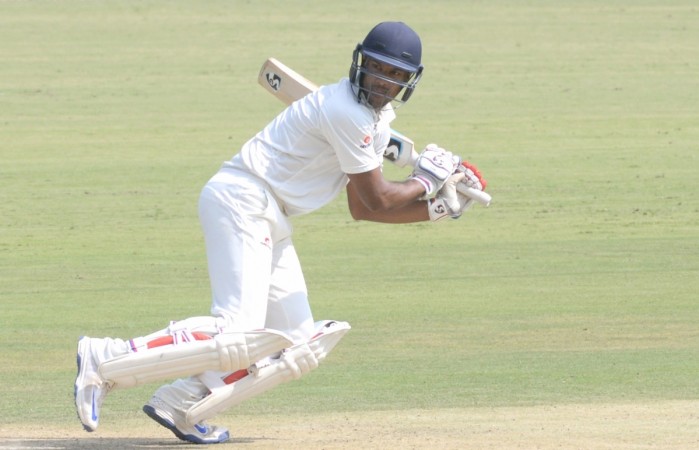 He claimed that Agarwal may have scored his triple century against 'some canteen staff or waiters,' referring to the Indian domestic bowlers. In a later stint, former Australian batsman Mark Waugh also said that "his average in India is 50 which is like 40 in Australia."
Twitter was quick to spot this rather casual remark and criticised the comment for trying to demean the Indian domestic setup.
@kerry o Keefe. You're a disgrace to your profession mate. Your third rate commentary & tasteless comments show your inferiority complex. I guess, you're a uniquely defective piece that belongs to the museum. Time to retire mate.

— arnulfoernouf (@arnulfoernouf) December 26, 2018
It might just be me, but it's pretty uncool to ridicule the FC comp of another country while using dubious stereotypes for a cheap laugh...

— Melinda Farrell (@melindafarrell) December 26, 2018
O'Keefe is a buffoon. That diatribe on the #RanjiTrophy competition was a. Classic casual racism, b. Disgracefully inaccurate. Strong competition providing an excellent breeding ground for test cricket. I thought we'd got rid of this rubbish with 9 losing the gig.

— Adelaide Barmies (@AdelaideBarmies) December 26, 2018
Kerry O'Keefe pls remember from the same domestic Indian system Virat Kohli the best batsman in the world comes playing agnst many Indian "canteen xi". And he is the best playing agnst Australia's intnl team according to Keefe Aussie team is also "canteen xi" .

— Sachin Yadav (@SachinYrko) December 26, 2018
"It was a tremendous feeling to get the India Test cap. I had a lot of emotions (running through mind) when I got the cap. I will cherish it for the rest of my life. The first thought was 295 (his India cap number)," Agarwal said after his impressive 76 at the iconic Melbourne Cricket Ground.
"It wasn't easy to get hold of those emotions and focus there, but it needed to be done. I just stuck to my plans and just kept telling myself, "there is a plan that I have to go through and I am just going to stick to that". Even though it was overwhelming, it was good and I am happy with the way I started," he further added.
India finished the day on 215/2 with captain Virat Kohli and Cheteshwar Pujara on the crease.