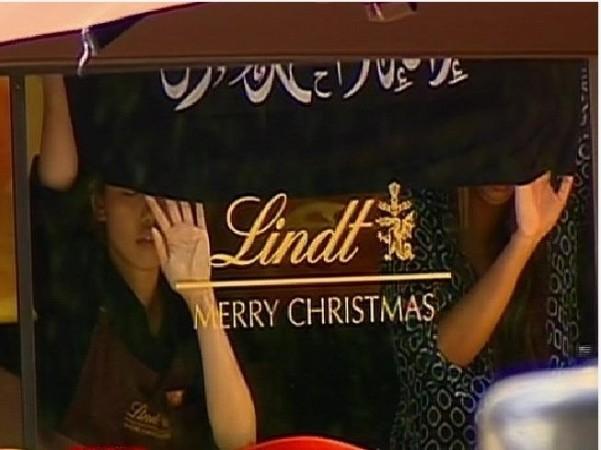 As the chilling 17-hour siege in Sydney's cafe came to an end with the death of two hostages and the gunman, Man Monis, some Australians who have joined the Islamic State took to Twitter to mock the events.
Australian boxer Mohamed Elomar, who had moved from Sydney to Syria to join the ISIS last year, posted insensitive tweets from the Twitter account believed to be run by him, under the name of Abu Hafs Al asutrali.
"I think we got ourselves a real life hostage situation in Sydney lolololololololol," he said in a tweet as the siege was ending.
He later tweeted saying – "Mumbai Crisis' in the streets of Sydney. Maximum damage".
Elomar has earlier been seen in an ISIS video holding up severed heads of Syrian soldiers.
Another Australian Abu Hamza AlMuhajir, who was part of an Islamist education group in the country, also posted rabid tweets after the incident.
"The world must stand for the news of 13 Australian hostages but it would sleep for the news of over 130000 Muslims killed in Syria," AlMuhajir said on Twitter.
He further supported the gunman's action stating that it was a retaliation for the recently released CIA torture report in the United States.
"Maybe the brother in Sydney was motivated by the CIA reports & decided to practice some CIA torture skills on a country that supports CIA," he said.
In another tweet, he criticised the hashtag #sydneysiege that was trending worldwide during the 17 hours of the siege and after.
"Gaza is under siege, Homs and Damascus are under siege the CAFE in Sydney is Not. The Hash rage SydneySiege is a joke," the jihadist tweeted.
On Monday, when the hostage crisis began, several ISIS supporters had posted insensitive comments on Twitter about the incident.
I think we got ourselves a real life hostage situation in Sydney lolololololololol

— Abu Hafs Al australi (@hafsozzie) December 15, 2014
'Mumbai Crisis' in the streets of Sydney. Maximum damage — Abu Hafs Al australi (@hafsozzie) December 15, 2014
I hope that the Australian masses are wise enough to understand that real cause behind the act in Sydney is the arrogance of Mr Tony Abbott

— Abu Hamza AlMuhajir (@AbdulSalaam_M) December 15, 2014
I don't know the brother in Sydney, but I can tell U the msg he wants 2 send "If U harm our people we will harm your people, leave us alone" — Abu Hamza AlMuhajir (@AbdulSalaam_M) December 15, 2014
Gaza is under siege, Homs and Damascus are under siege the CAFE in Sydney is Not. The Hash rage SydneySiege is a joke.

— Abu Hamza AlMuhajir (@AbdulSalaam_M) December 15, 2014