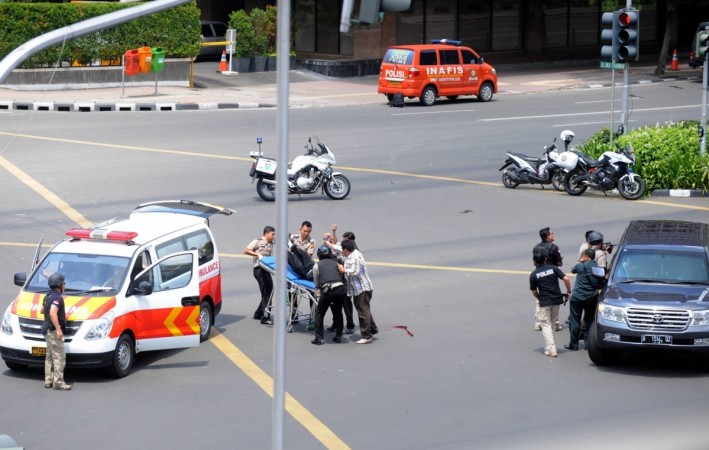 The Australian government issued an advisory Thursday, warning travellers to "exercise a high degree of caution" when visiting Indonesia, including Bali. The warning says that militants maybe in "advanced stages of preparing attacks" in the Southeast Asian country.
Earlier this year, a militant attack in Jakarta led to the death of eight people including four militants. The Islamic State militant group had claimed responsibility for the attack. In January 2016, four gunmen entered a busy market area and launched multiple attacks leading to a hostage situation.
The travel alert by the Canberra government said that "the overall level of advice has not changed." Australia has placed Indonesia in the second highest risk category in terms of travel and recently issued a similar statement for Malaysia, reports Reuters. The government also places the islands of Central Sulawesi, Papua and West Papua provinces in Indonesia under the "reconsider your need to travel" category.
The advisory also says that though an attack is possible any time at any moment, travellers should be especially vigilant near places of worship during "significant holidays."
Security in neighbouring Malaysia has been amped up after the terrorist attacks in Jakarta. After Australia issued a warning about imminent terror attacks near Kuala Lumpur, the British, Canadian, New Zealand and other consulates issued a travel advisory warning tourists against visiting islands of Malaysia's Sabah, reports Reuters.
In growing concerns of terrorism in Southeast Asia, The Guardian reports that almost 500 to 700 people have joined ISIS. The Indonesian Foreign Affairs Ministry Thursday said that hundreds of Indonesians have been arrested or deported for their links to the ISIS from various countries, reports The Guardian.