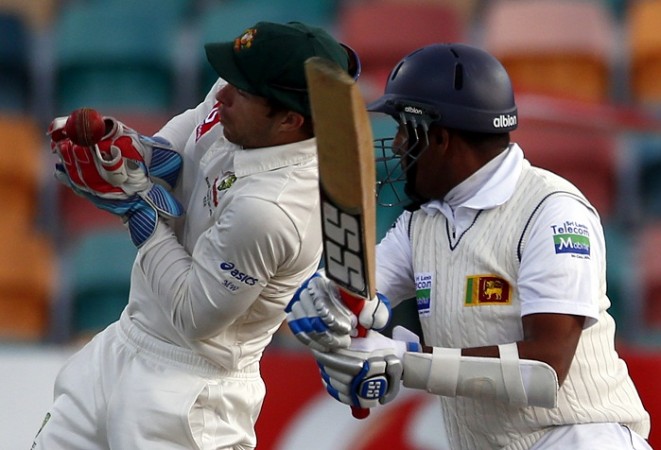 Matthew Wade, who last played in the longer format of the game for Australia in 2013, will make a comeback into the national team in the third Test against South Africa in Adelaide on Thursday. He will be under pressure to perform behind the wickets and score runs as well in the day-night Test, but his biggest fear would be sighting the pink ball as Wade is colour blind.
However, this is also for the first time South Africa will also be playing in a pink ball Test match, which was first played between Australia and New Zealand in November 2015. Since then, it is slowly being experimented, as teams around the world are gearing up for pink ball cricket, though some players have raised concerns in the recent past.
Colour blind Wade believes it is important for him not to think too much about it, and understands the need to work it out. Wade believes he will get better with time.
"It can't be an issue. I've got to work it out. You've just got to get used to it. I think it's trying to get it out of your mind. I can see the colour of the ball, I pick it up," stuff.co.nz quoted Wade as saying.
"It's just at times it takes a little bit longer to work out the depth of where it's coming. I've got more used to it I suppose. The more you play, you get more used to it," he added.
The wicketkeeper, who may not be the greatest behind the wickets, will have to concentrate more on the ball than he does in red-ball cricket. A small mistake here or there could cost Australia, who have already lost the series 0-2, the third Test match too. Wade just wants to do the job for which he has been picked by the selectors, and he believes his keeping has improved over the last few years.
"I've been picked to do a job. I'll go out and do it. I feel like my keeping has come along from two years ago. There's no doubt when I played test cricket last time my wicket-keeping was not where it needed to be so I've worked hard on it and improvements have come, so I feel confident in my game that I can make a contribution in the team," Wade said.