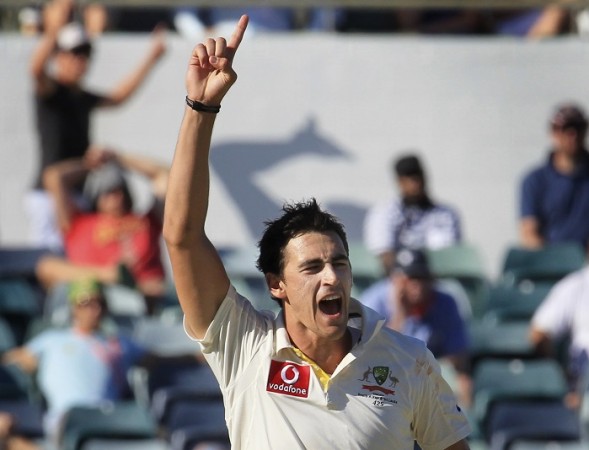 Australia speedster Mitchell Starc is one of the best bowlers in world cricket, and the left-arm pacer, who received more than 30 stitches after a freak accident in training last month, is in line for the first Test against South Africa, which starts on November 3. The two heavyweights of world cricket will be involved in a tough battle, consisting of three Test matches.
Starc's participation in the first Test had come under serious threat after the training accident in Sydney, when blood oozed from his leg wound. He was taken to the hospital, where the pacer received stitches. Fortunately, there was no bone fracture in his leg.
Now, Starc seems to be fit after undergoing some weeks of recuperation. He is expected to be picked for the Sheffield Shield match, which could play an important role in helping him get the much-required match practice before the first Test.
"I'm available for (state) selection. I'll hopefully be on that plane on Monday to Brisbane and get some good bowling in and be back playing and ready to go for that first Test," AFP quoted Starc as saying.
Starc is already practising with the ball in his hand, and bowling at the nets with long runs. The pacer seems comfortable.
"I've been bowling off the long run at a net session with the NSW boys (on Tuesday) and will bowl at them again today and probably have another session before going over to Brisbane on Monday," Starc said.
With Australia losing 5-0 to South Africa in the ODI series recently, the Aussies will hope to see their premier fast bowler get back to full fitness. Australia will definitely look a better side when Starc gets in as he has the special ability to take wickets on a consistent basis.