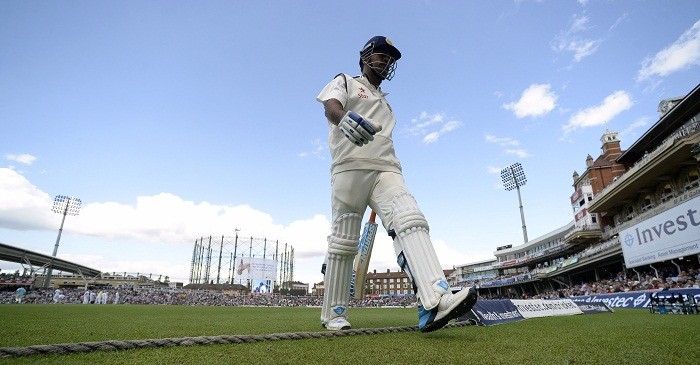 Michael Clarke, who was not expected to be fit for the first Test, will lead Australia into battle against India starting Tuesday, while the visitors' own talismanic captain – MS Dhoni -- will be watching from the dressing room, after failing in his bid to be fit in time to take the field in what promises to be a highly emotional game of cricket.
Clarke would not have made it had the first Test started as originally planned last Thursday in Brisbane, but following the reschedule, owing to the death of teammate Phil Hughes, the captain has had enough time to recuperate.
The Aussie skipper might not have done too much training over the past couple of weeks after his "little brother" Hughes succumbed to injuries sustained from a bouncer which hit him exactly two weeks before the players will take the field tomorrow.
Which shape the Test series takes will be decided in the first Test, with the most pertinent question being: Are Australia even ready to play cricket, let alone an intense Test match battle against India?
Clarke will be the biggest influence behind that; because one thinks, if the skipper, who was poised and incredibly well spoken following the tragedy, is ready then his teammates will be as well, especially after the elegant right-hander was passed fit from a hamstring injury which he sustained during the first ODI against South Africa not too long ago, even if it seems like eons ago considering what happened in between.
"It's a huge boost to have him back in and playing for us," Australia fast bowler Mitchell Johnson said of his skipper.
"I think with his captaincy and how strong he's been over the last couple of weeks with the tragedy we've had, it's really nice to have him back. He's a strong captain and we need him out there in this tough series."
A tough series it will be for Australia only if India step up and play like they are capable of, away from home, rather than like they have in the past few tours, or indeed the last time they came to Australia. Dhoni will not be there to lead from the front for the first Test match in Adelaide due to a finger injury, which means Virat Kohli will captain India for the first time in Test match cricket.
Kohli has shown himself to be an able captain, but the batsman is likely to miss the services of one of his main bowlers for the first Test, and maybe even the second. Bhuvneshwar Kumar is a major doubt, indeed in some quarters he has been ruled out, for the first Test match with an ankle injury, which means it is time for the likes of Mohammed Shami, Ishant Sharma, who has had success in Australia before, Varun Aaron and Umesh Yadav to show they are capable of picking up 20 Australian wickets.
India's batting looks strong on paper, but that means little as everyone found out in England.
It will be an emotionally charged series, with Australia desperate to win for their fallen teammate Hughes, while India will want to show they are no pushovers when it comes to the longer format of the game away from home.
Squads: Australia (First Test): Michael Clarke (capt), David Warner, Chris Rogers, Shane Watson, Steven Smith, Mitchell Marsh, Brad Haddin, Mitchell Johnson, Ryan Harris, Peter Siddle, Nathan Lyon (confirmed XI), Josh Hazlewood, Shaun Marsh.
India: MS Dhoni (capt), Virat Kohli (capt for first Test), Shikhar Dhawan, Murali Vijay, Cheteshwar Pujara, Ajinkya Rahane, Rohit Sharma, Suresh Raina, Lokesh Rahul, Wriddhiman Saha, Naman Ojha, Ravindra Jadeja, R Ashwin, Karn Sharma, Bhuvneshwar Kumar, Ishant Sharma, Mohammed Shami, Umesh Yadav, Varun Aaron.