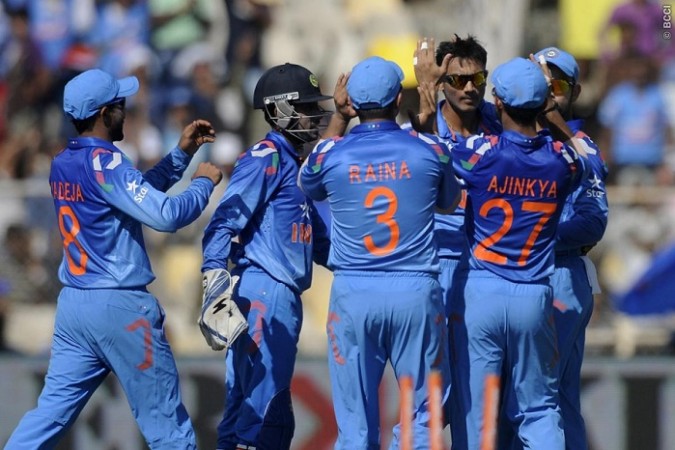 Akshar Patel will have another opportunity to shine in an India shirt and maybe even make his Test debut after the all-rounder was called up to the India squad for the Australia Test series as a replacement for the injured Ravindra Jadeja.
"Akshar Patel will join the Indian team in Australia for the remainder of the Test series as a replacement for Ravindra Jadeja, who has a shoulder injury and will be returning to India to undergo a rehabilitation programme," the Board of Control for Cricket in India (BCCI) secretary Sanjay Patel said in a statement.
Jadeja injured his shoulder while fielding in the second Test match against Australia in Brisbane, which India lost by four wickets, and has been ruled out for the series, prompting the BCCI to name a replacement.
India have already been struck down by injuries in this series, with Bhuvneshwar Kumar struggling to make it to the third Test due to an ankle injury. Dhawal Kulkarni had been called up as cover for Bhuvneshwar, in case the swing bowler is not able to recover in time.
India are 2-0 down in the series and need a win in the Boxing Day Test in Melbourne to keep the series alive.