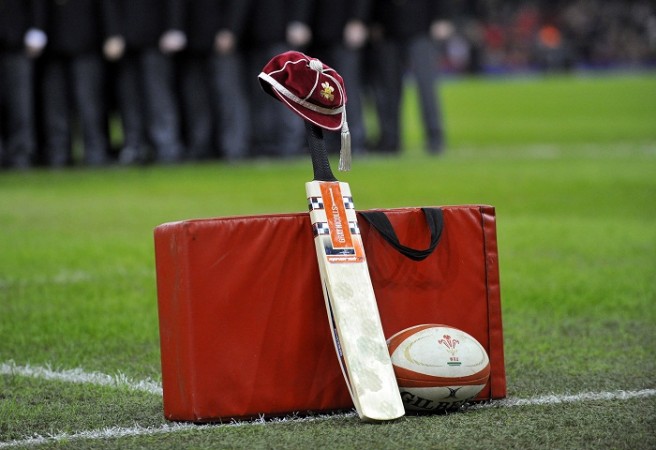 As expected, the Adelaide Test has now been confirmed as the first Test of the Australia vs India series, with the Brisbane match, originally the first Test, to be played eight days later.
The Adelaide Test, originally scheduled to start on 12 December, has been pushed forward by three days and will now start on 9 December in order to make room for the Brisbane Test, which begins on 17 December, and also give players enough time before the third match on Boxing Day in Melbourne.
The MCG Test will go ahead as scheduled on 26 December, while the Sydney match has been pushed back by three days to 6 January. India will also play a two-day tour game on Thursday and Friday.
"9NewsAUS can reveal the dates of the summer Test series: Adelaide Dec 9, Brisbane Dec 17, Melbourne Dec 26, Sydney Jan 6," Channel 9, the broadcaster of the Australia vs India matches, tweeted.
"Nobody should underestimate just what these players are going through right now. These are difficult days and we need to support them in dealing with their grief," CA chief James Sutherland added in a statement explaining the decision. "It's very clear that playing a Test right now is just too soon and we are reacting accordingly.
"We appreciate the understanding of cricket fans around the country, particularly those in Brisbane, Adelaide and Sydney during these highly difficult times. We acknowledge the difficulties this presents within the cricket communities that make these Test matches such terrific occasions.
"We are grateful to State Cricket Associations and venues in those cities for their understanding and willingness to accommodate such last-minute changes. A concern with these changes has been creating congestion within the cricket calendar by holding four Test matches in 33 days. We knew that if we started any later than 9 December, that congestion would only get worse.
"We looked at possibly holding the Brisbane Test in the new year following Sydney but we felt that would only compromise the tri-series against England and India which is important preparation for our ICC Cricket World Cup campaign.
"There will be knock-on effects from these decisions which people will obviously want answers to. We will work through them as quickly as we can, but just ask for patience given these unprecedented circumstances."
The originally planned first Test in Brisbane was postponed to give the Australian cricketers time to grieve the loss of their teammate Phil Hughes, who tragically passed away on Thursday after being hit by a bouncer.
Hughes' funeral will be held on Wednesday in Macksville, for which the entire Australian team, and some players from India, including Virat Kohli and team director Ravi Shastri, are expected to attend.
Earlier, there were also some reports which suggested the first Brisbane Test could be abandoned completely, making the Test series a three-match one, but owing to sponsor problems and ticketing worries, it was never likely to go ahead, even if this is a hugely "unique situation" as Australia Cricketers' Association chief Alastair Nicolson observed.
"The players are going through a grieving process and they must be afforded the opportunity to do so," Nicholson said. "As anyone can appreciate, this process doesn't run according to a clock or a calendar
"This is a unique situation and a unique response is required."
Cricket Australia, earlier on Monday, confirmed the India team had stayed back in Adelaide, cancelling their tickets to Brisbane, which further suggested the likelihood of Adelaide being the first Test.
"The Indian side will remain in Adelaide until details for the first Test have been confirmed," CA said in a statement.