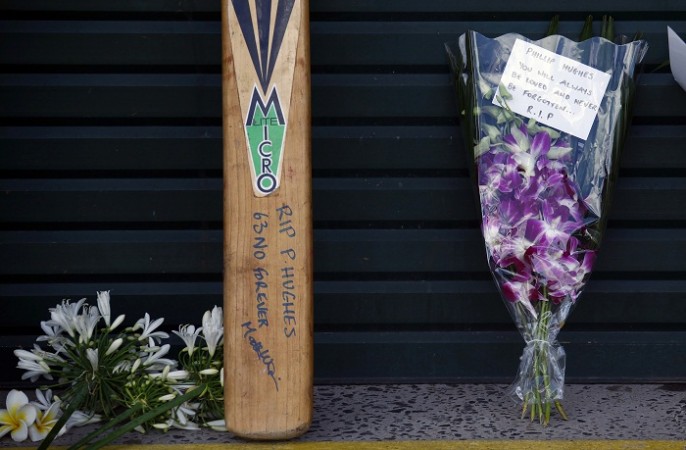 Playing cricket out on the field will right now be the last possible thing on the players' minds, and with the first Test between Australia and India in Brisbane only six days away, it is anybody's guess if the match will actually be played.
Following the extremely unfortunate, and sometimes still unbelievable, death of Phil Hughes, Cricket Australia confirmed they are yet to even talk about whether the first Test against India, scheduled to begin next Thursday, will go ahead as planned.
Understandably, cricket and that bat and ball game is not exactly the priority for every single Australian player at the moment, and indeed the cricketing fraternity.
"Today's about grieving ... how you move forward," Cricket Australia general manager of team performance Pat Howard was quoted as saying by AAP.
"Day by day, not anything further than that. We need to be in a position when players can make strong choices. That's not now. We're going to focus on people first, then the cricket."
The entire Australia Test team have assembled in Sydney to mourn the loss of their teammate, who tragically lost his life after being struck by a bouncer in a Sheffield Shield match on Tuesday.
While the first Test at the GABBA is actually only less than six days away, CA chief executive James Sutherland said it feels more like a "million miles away."
"Everyone wants to know about cricket and when it goes on, and what's happening," Sutherland said in Sydney on Friday morning. "We all love cricket and no one loved cricket more than Phillip.
"Cricket will go on, and it will go on when we're ready. To be honest, we haven't broached that subject with the players yet.
"We will in time. They've got other things on their mind. I know for many people, it doesn't seem very far away, next Thursday, but in other ways it's a million miles away. We'll get there when we can."
A tour game scheduled to start Friday between India and a CA XI in Adelaide was cancelled and Sutherland was thankful for the manner in which the BCCI and the India team management have understood the unfathomable situation.
"We've been in constant contact with the officials from the Indian cricket board and I've got to say that their understanding and empathy has been absolutely outstanding," added Sutherland. "They completely understand the situation. They're doing everything they can to do that.
"They'll prepare themselves in the best way possible. They understand that these are unique and extraordinary circumstances and I guess if the Test match goes ahead, both teams will have a very different sort of preparation."