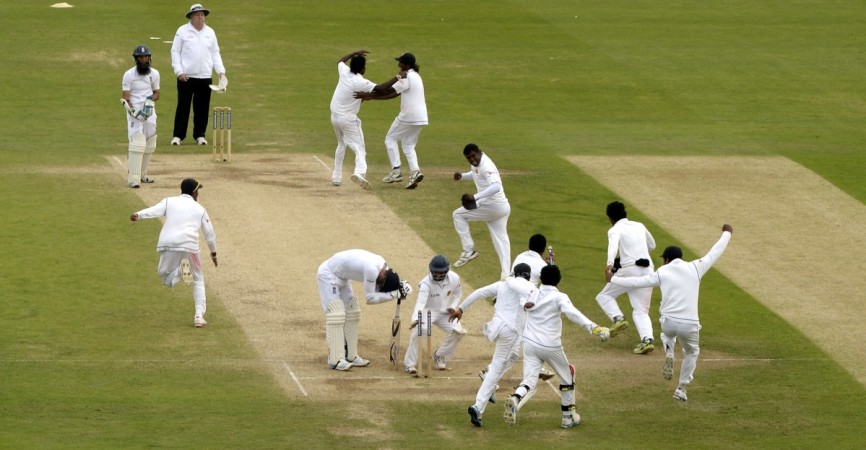 In a move that could revolutionise the game of cricket and upset cricketing purists, the first day-night test is likely to be played with a pink ball between the Trans-Tasman teams, Australia and New Zealand, after discussions progressed between the two countries last week.
Adelaide and Hobart have been suggested as two possible venues for the inaugural match. The match appears likely to take place in November 2015. There have been concerns from players after the pink-ball was experimented with in the Sheffield Shield last summer.
Sheffield-Shield teams will contest more day-night games as New Zealand in all likelihood will undertake their own trials, albeit not in first–class cricket. Although some Shield players faced no problems with the pink ball, others complained about sighting the ball or its seam.To add to this, there were concerns about how quickly it softened and lost its swing.
Last year's day-night Sheffield-Shield games went into the fourth day. Cricket Australia's chief executive James Sutherland made it known that the fact scores were consistent with the rest of the Shield season was an encouraging aspect.The pink ball, however he conceded was unlikely ever to behave exactly like a red ball and that's something everyone needed to accept.
"The pink ball, just like the white ball, doesn't behave exactly the same as the red ball. But ... the ball is the same for both teams. What we were pleased about was that in looking at the Shield results from this round that we played, the statistics in terms of runs and wickets were very much on par with average for the whole Shield season last year. There weren't any rogue behaviours," the Cricket Australia chief executive added.
"What we learnt from that last year is that there are no really obvious reasons why we shouldn't be continuing to progress with our intent around day-night Test match,"Sutherland said to EspnCricinfo. "We're certainly very excited about the concept and we're serious about really properly pushing ahead now."
There wouldn't be a stage where everyone would be completely satisfied or comfortable with it and that when the first one-day international was played there was the same level of trepidation some stakeholders including players might have had about day-night one-day cricket and white balls, according to Sutherland.
"Messing with the traditions of Test cricket is something that the New Zealand Cricket board weren't worried about," the New Zealand Cricket chief executive David White was of the opinion, reported The Guardian.
"Since Test cricket was played in 1876, there have been significant changes," White said. "Covered pitches, over limits, fielding restrictions, introduction of helmets, changing of the no-ball law. As administrators we must keep evolving."
Cricket Australia has favoured such a move in order to maximise their revenue. CA hopes to bring in more fans outside the summer holiday periods. The traditional Boxing Day and New Year's Tests in Melbourne and Sydney would continue as before.
This decision has been influenced by T.V. audiences too. The Perth test at WACA attracts higher ratings because Perth's time-zone means the test airs in the eastern states in prime time.
Day-night test cricket was approved of by The ICC in 2012 as the finer points were left to the participating boards. That the concept appeared close to becoming a reality was pleasing, according to David Richardson, the ICC's chief executive reported EspnCricinfo.
This inconoclastic move has been both criticised and praised by former and current international players.
" I don't believe we need to have day-night Test cricket for Test cricket to survive. I've never experienced Test cricket at night so I don't know what it's like... but I don't believe we need to have day-night Test cricket for Test cricket to survive. I think if you've watched any Test cricket over the last 12 months, there would have been a lot of people off their chairs watching the game. So long may that continue, during the day or at night,"said none other than Aussie skipper Michael Clarke to Sydney Morning Herald.
"I'm a traditionalist I suppose.I like to see white clothes and a red ball, but I'm all for innovation if it's improving the game.If it's a change to improve the game then okay, let's try it. We don't want to see bowlers all over the batsmen or whatever because we want to see a contest, so if the batsmen can pick it up okay and the pink ball doesn't do anything silly under lights and it works, and the public like it, then that's great, let's give it a go,"said great Aussie leggie Shane Warne to website Lord's News.