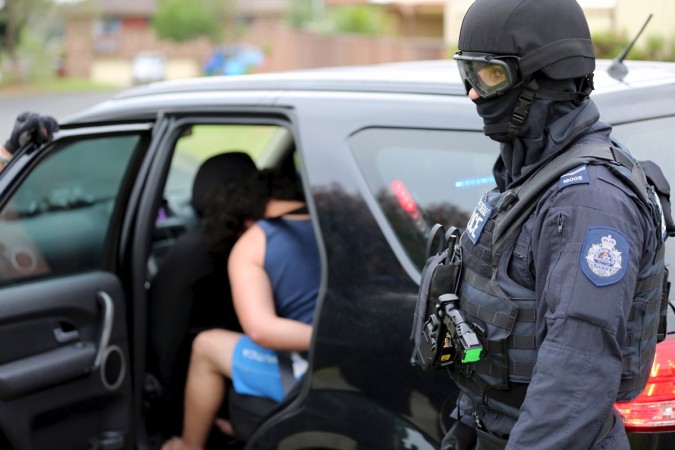 An Australian teenager accused of plotting a terror attack on Anzac Day had plans to load a kangaroo with explosives, paint it with the symbol of the Islamic State (ISIS) group and bomb police officers.
Sevdet Ramadan Besim, 19, was arrested last April for plotting an Anzac Day terror attack that included beheading a police officer.
Besim's idea of using a kangaroo for an attack came to light through court documents as he appeared in the Melbourne magistrates court on Thursday, according to The Australian Associated Press.
The prosecution cited a conversation between Besim and a teenager abroad, in which the former included a suggestion that "a kangaroo could be packed with C4 explosive, painted with the ISIS symbol and set loose on police officers".
"I'd love to take out some cops. I was gonna meet with them then take some heads ahaha," Besim allegedly said in his conversation.
The Australian teenager has been accused of expressing support for Isis and the group's extremist ideology.
The teen pleaded not guilty to four charges relating to searching Internet sites for information on Anzac Day, engaging in communications and creating a memo on his phone, all with the intention of planning a terrorist attack.
The prosecutor withdrew a fifth charge against him on Thursday relating to planning a terror act.
Anzac Day is observed in Australia and New Zealand on 25 April every year to commemorate personnel killed in conflicts.