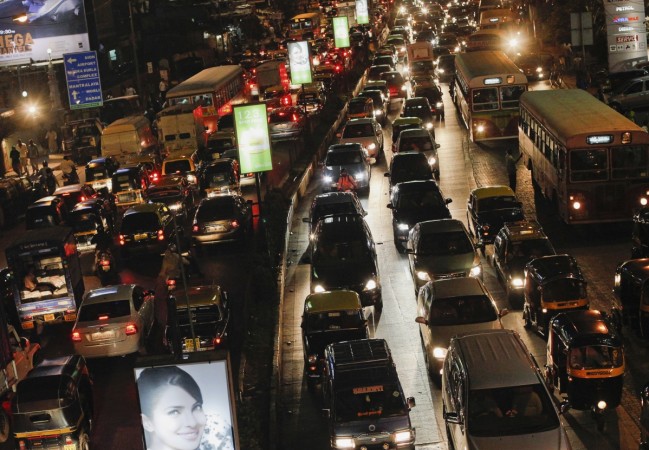 August domestic car sales would be a key influencing factor on Indian stock markets next week, in the wake of any other significant trigger. Moreover, volume sales of companies that sell diesel cars would be keenly watched in the context of the Supreme Court lifting the ban in Delhi on sale of diesel cars beyond a certain engine capacity.
In August 2015, domestic car sales rose 6.05 percent on a year-on-year (YoY) basis to 1,63,093 units from 1,52,781 vehicles sold in August 2014. However, sales of utility vehicles fell 4.07 percent YoY to 44,608 units.
The growth in August 2015 was despite the country suffering from a second straight year of drought, impacting demand in rural areas. The adverse conditions led to a 9.5 percent YoY fall in motorcycle sales to 8,23,053 units. Scooter sales bucked the trend to register 15.6 percent growth at 4,27,165 units in August 2015.
Car sales last month are likely to have got a boost from the lifting of the ban in Delhi on diesel cars with an engine capacity of 2,000 cc or more; the ban was imposed by the apex court in December last year.
The Supreme Court lifted the ban on Aug. 12 with a condition that car manufacturers/dealers will have to deposit 1 percent ex-showroom price as tax with state-run banks for compensating pollution caused in the capital as a result of these vehicles.
Mahindra, Toyota Kirloskar Motor (TKM) and Mercedez are likely to post better volume sales in August 2016 as a result of lifting of the ban.
In other news, Tata Motors reported a 57 percent fall in consolidated net profit for the first quarter (Q1) ended June 30, 2016 as a result of massive forex loss of Rs. 2,236 crore due to Brexit.
The company's Q1 net profit stood at Rs. 2,236 crore despite a Rs. 478 crore one-time gain. Tata Motors had posted a net profit of Rs. 5,231 crore in the corresponding period last year.
"Higher volumes in both standalone as well as Jaguar Land Rover business more than offset by the adverse FX impact of Rs. 2,296 crores and adverse commodity derivatives impact of Rs. 167 crores in the operating profit mainly in the Jaguar Land Rover business, lower local market incentive in the Jaguar Land Rover business as compared to the corresponding quarter last year and higher depreciation and amortization expenses as compared to the corresponding quarter last year," the company said in a statement.
The company's revenues rose to Rs. 67,056 crore in Q1 from Rs. 61,510 crore in the year-ago period.
India's foreign exchange reserves rose $1.34 billion to touch a historic high of $367.16 billion in the week ended Aug. 19, according to the data released by the Reserve Bank of India (RBI) on Friday.
Maruti Suzuki shares closed at Rs. 4,920.70 apiece on Friday on the Bombay Stock Exchange. Tata Motors ended at Rs. 503.65 and Mahindra at Rs. 1,424.05.
The BSE Sensex ended 54 points down at 27,782.
Foreign institutional investors (FIIs/FPIs) were net buyers of Indian equities worth Rs. 341 crore on Friday, according to provisional data released by the National Stock Exchange.