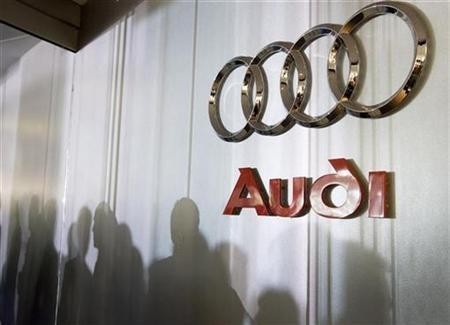 German luxury carmaker Audi on Friday brought its high performance TFSI Audi S6 to India with a price tag of ₹85.99 lakh (ex-Showroom, New Delhi).
The company which recently pulled the wraps off its RS5 at the Buddh International Circuit near New Delhi seems to have planned for an aggressive entry into the sub-continent matket. Audi's new S6, which is said to be a revamped version of A6, has a better package with more focus on performance.
Under the hood, the S6 is powered by a 4.0-liter V8 TFSI engine, mated to a 7-speed S Tronic DSG transmission which churns out a power of 420 bhp and 550 Nm torque. It is capable of reaching a speed of 100kmph from 0 in 4.8 seconds. The "Cylinder On Demand" technology keeps the four cylinders shut when they are not required. With the launch of S6, Audi promises to deliver a versatile and different experience to Indian car lovers. The vehicle will be pitted against BMW M5 and the upcoming 2013 Mercedes Benz E63 AMG.
Audi recently said it will raise the prices of all its models for India by 2-3 percent to counter the fall of the rupee in the global market. The company has marked a growth of 21 percent during the first half of 2013.
"We will increase prices by 2-3 per cent. We have no option but to pass on some costs to customers. The price hike may take place between July and August," Audi India head Michael Perschke had said.