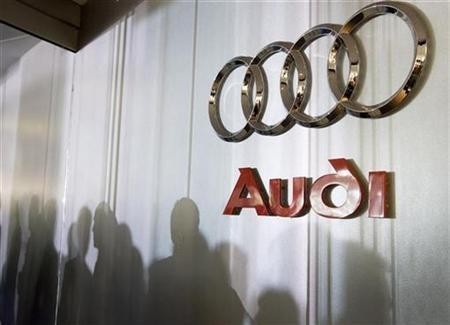 Audi S3 Sportback, the next generation of the popular A3 Sportback model, is all set to make its first appearance at the 2013 Geneva Motor Show which will be held on 5-17 March.
Ahead of the official unveiling, Audi seemed keen on revealing some of the surprises packed in the all new S3 Sportback. The powerful hatchback packs a 2.0-litre turbocharged petrol engine that can generate 296 hp of power and a 280 lb-ft torque at 1,800 to 5,500 rpm. The new engine, designed to deliver the most powerful performance till date, promises to give a mileage of 14.49 kilometres per litre.
"The new engine is described as Audi's most advanced four-cylinder production-car engine to date. It runs 1.2 bar of turbocharger boost pressure, twin-counter-balancing rotation shafts, a two-stage valve-lift system with 30 degrees of camshaft adjustment on the inlet side and 60 degrees on the exhaust side, a new injection system to deliver fuel to each cylinder depending on throttle load and a 6,800-rpm redline," MSN Auto reported.
Audi has not yet revealed the price of the car yet. Apart from a sleek and slender exterior design, the company has incorporated several other changes which make the new version distinct from its predecessor.
Meanwhile, the petrol variant of Audi's most popular sports utility vehicle Q3 in made its debut in India with a price tag of ₹27.37 lakh.
"We completed the first round of 500 bookings of Audi Q3 within just five days of its market launch in June last year. Never before has any luxury SUV received such an overwhelming response as the Audi Q3. In keeping with our top-down strategy, the Audi Q3 truly embodies the 'Q' DNA with the quattro permanent all-wheel drive and S tronic dual clutch transmission, which are just some of the features that it inherits from the highly successful Audi Q7 and Audi Q5," said Michael Perschke, Head, Audi India.